Inbound Vietnam Travel - Viet International Travel and Trade Co., Ltd
5 Best Activities in Ho Chi Minh City - InboundVietnam

Date Submitted: 10/09/2021 - 43,434 - view
What will you do when you have a trip to Ho Chi Minh City, here are the 5 best activities in the city.
In Ho Chi Minh City there are activities for all types of visitors, whether it's exploring the underground routes of the Cu Chi Tunnels or testing your culinary skills with authentic Vietnamese dishes. Not only does it give tourists a chance to learn more about the many different ways of life in this vibrant city, there are also plenty of excursions outside the city center such as the peaceful Mekong Delta, riverside markets, etc. local rivers and villages.
Covering a wide range of budget, location, and time duration, the most popular things to do in Saigon are uniquely Vietnamese experiences no first-time visitor should skip out on during their holiday.
Vietnam is a fascinating country, full of surprises and one of the most attractive destinations in Asia. Plan your trip with the list of all best places in Vietnam with InboundVietnam.
1. Cu Chi Tunnels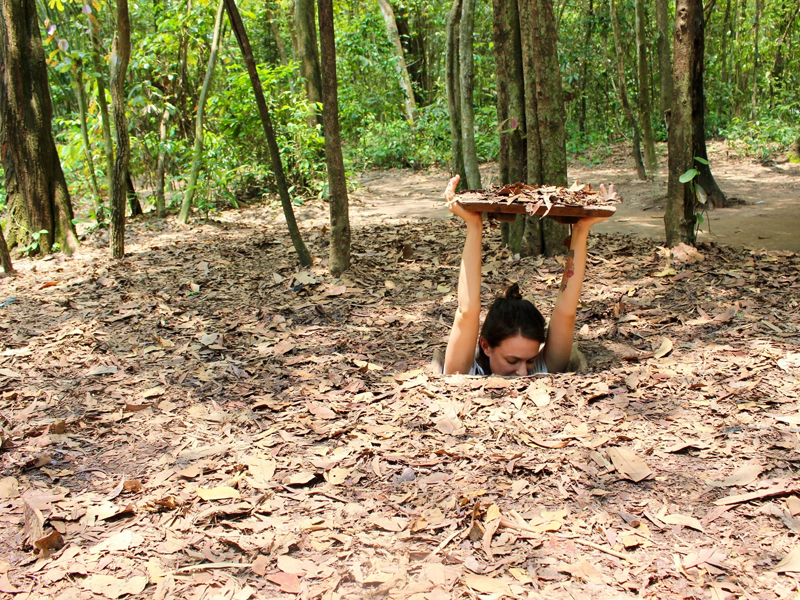 The iconic Cu Chi Tunnels include more than 120 kilometers of tunnels, providing a glimpse into the underground life of Viet Cong-era soldiers. The restored tunnels are especially popular with non-Vietnamese tourists, where they can participate in activities such as following army routes underground, shooting M16 assault rifles, as well as taste the meals that the underground warriors had to live with years ago. Cu Chi Tunnels is a 40-minute drive from Ho Chi Minh City, and there are many tour operators that can arrange a half-day tour for around 825,000 VND or more.
Opening Hours: Daily
2. Motorcycle Tour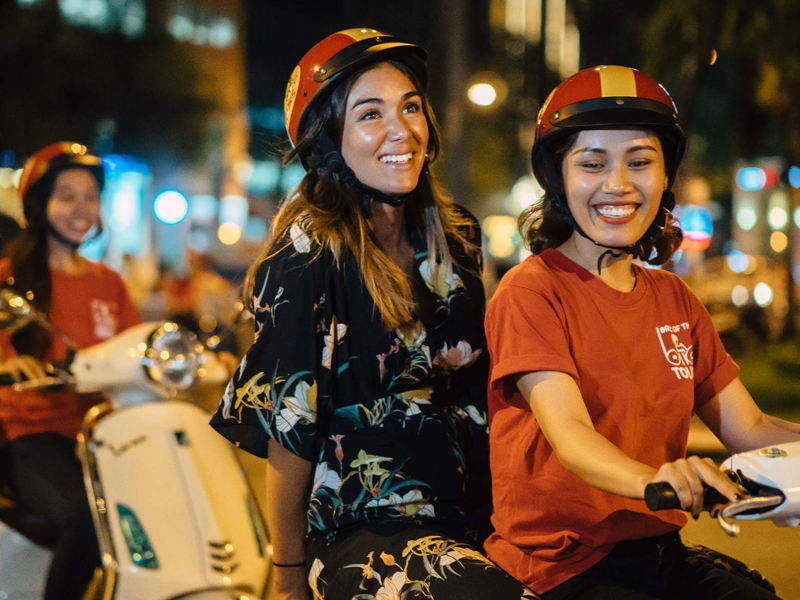 Taking a motorbike tour is a fun way to explore the famous districts in Ho Chi Minh City. Due to the often hot climate of the city, most tours are conducted from 07:00 to 12:00, where you will visit famous city landmarks such as the Saigon Opera House, the Opera House, and the Saigon Opera House. Notre Dame Cathedral, Saigon Central Post Office, Cho Lon, as well as various Buddhist sites. shrines and temples. One of the most popular motorbike tours in Ho Chi Minh City is 'Saigon City Sights and China Town by Back of the Bike Tour', priced at 1,125,000 VND/person and includes hotel transfers, meals lunch, drinks, helmet, poncho, insurance, and an English speaking tour guide
Opening Hours: Daily 08:00 – 22:00
3. Mekong Delta Day Cruise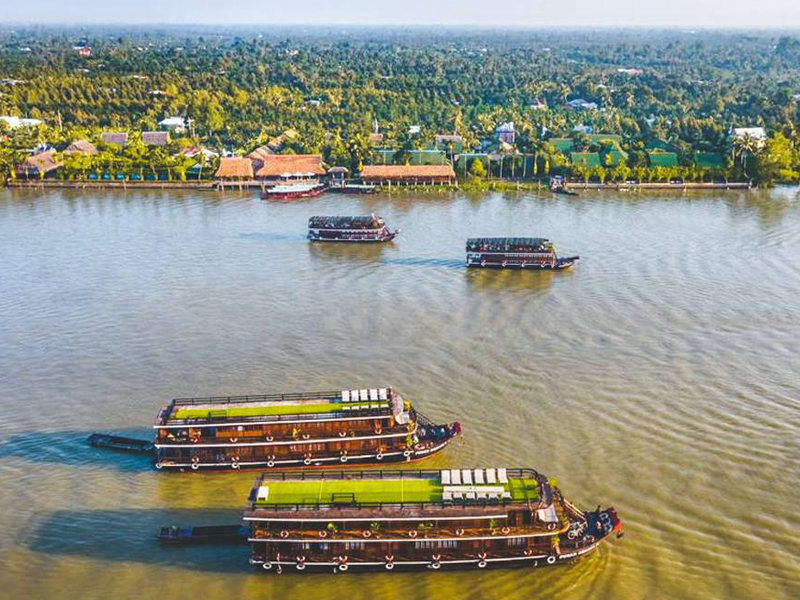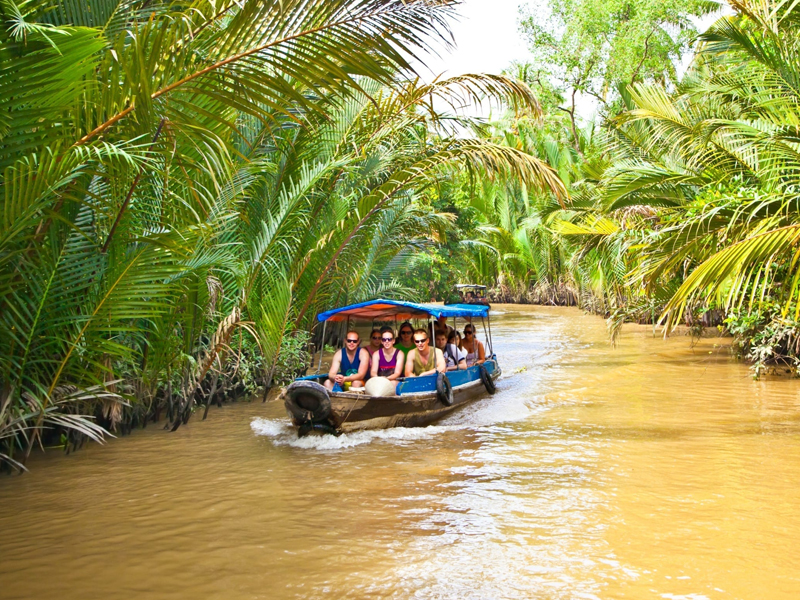 Mekong Delta Day Cruise is an eight-hour guided boat trip that stops at various points of interest along the way. Great for exploring a more traditional part of Ho Chi Minh City, visitors are chartered through the river's numerous lush canals where they can visit local riverside markets, authentic villages, colonial structures, fruit orchards, pagodas, and artisan workshops. Prices for the Mekong Delta Day Cruise vary according to season and tour operators. For example, a guided tour by Saigon River Express is priced at VND 2,500,000 which includes authentic Vietnamese delicacies for breakfast and lunch, unlimited drinks and local fruit, an English-speaking guide, hotel transfers, and entrance fees to the workshops
Opening Hours: Daily 07:00 – 18:00
4. Saigon River Cruise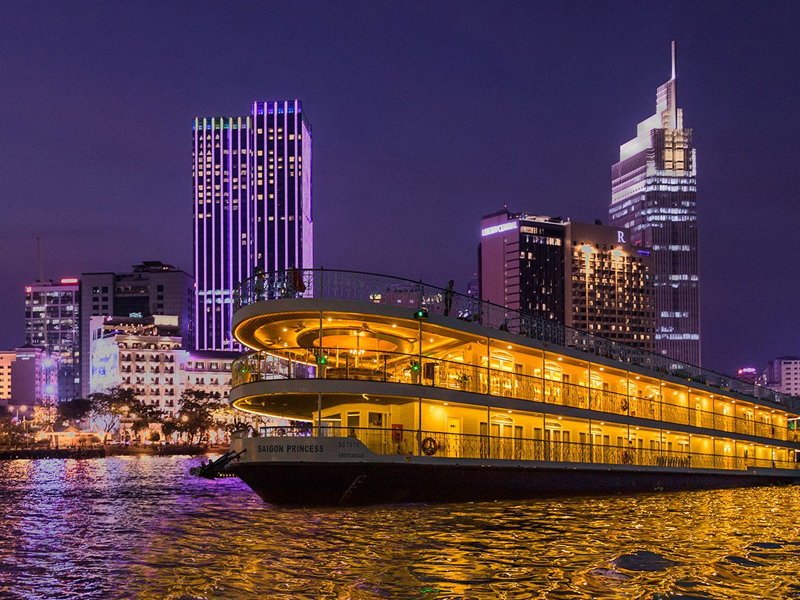 Sai Gon river cruises are offered by many tour operators in the city, whether for private charters, group tours, dinner cruises with a fire dance on board or day trips further afield. for visitors who want to visit historical and cultural hotspots that can only be reached by boat. The Saigon River is also one of the easiest ways to visit Cu Chi tunnels, hidden canals, and the Mekong Delta. If you are short on time, choose a two-hour Bonsai River Cruise for VND 630,000 per person. You can enjoy buffet dinners, traditional and modern dance performances, and complimentary shoulder massages aboard the Vietnamese royal-style dragon boat.
Opening Hours: Daily 07:00 – 22:00
5. Cooking Class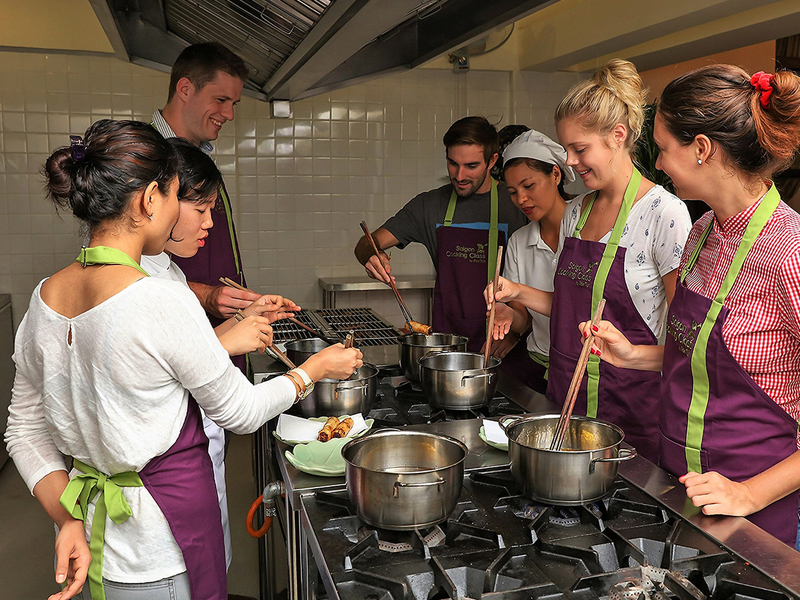 Popular with travel food enthusiasts, there are many restaurants and five-star hotels in Ho Chi Minh City that offer half-day cooking classes. Guided by an experienced chef, each session begins with a trip to the local market to shop for fresh produce, herbs and spices. After returning to the hotel/restaurant, students learn how to cook authentic Vietnamese dishes such as vermicelli with shrimp paste, banh xeo. A must try is Saigon Cooking Class by Hoa Tuc Restaurant, priced at 968,000 VND for adults and 602,000 VND for children under 12 years old.
Opening Hours: Tuesday – Sunday 08:45 – 13:00
>>> Many destinations in Ho Chi Minh City for you at: https://inboundvietnam.com/tour-travel-ho-chi-minh
Articles same category
VIETNAM - COVID-19 Cases: 1.205.128 recorded cases. 960.203 of the patients have already been discharged from the hospitals, 24.847 death. Updated Nov 29, 2021.
Vaccine passport in Vietnam is one of the most searched keywords among not only business travelers who are in need for a business trip to Vietnam...
Neighboring countries: China to the north, Cambodia to the southwest and Laos to the west. The South China Sea borders the country to the east.