According to CNBC, Phu Quoc Island is expected to open to international visitors in October
Date Submitted: 01/10/2021 - 862,344 - View
Phu Quoc Island will open to international tourists shortly. What conditions do visitors need to get to the island? Refer to InboundVietnam's article below.
Vietnam is a fascinating country, full of surprises and one of the most attractive destinations in Asia. Plan your trip with the list of all best places in Vietnam with InboundVietnam.
In the CNBC article, Phu Quoc is the largest island in Vietnam, less known than other Southeast Asian islands, which is one reason why tourists are attracted to it. Home to white-sand beaches and a night market, Phu Quoc has a UNESCO biosphere reserve and one of the longest cable cars in the world, connecting it to nearby Hon Thom.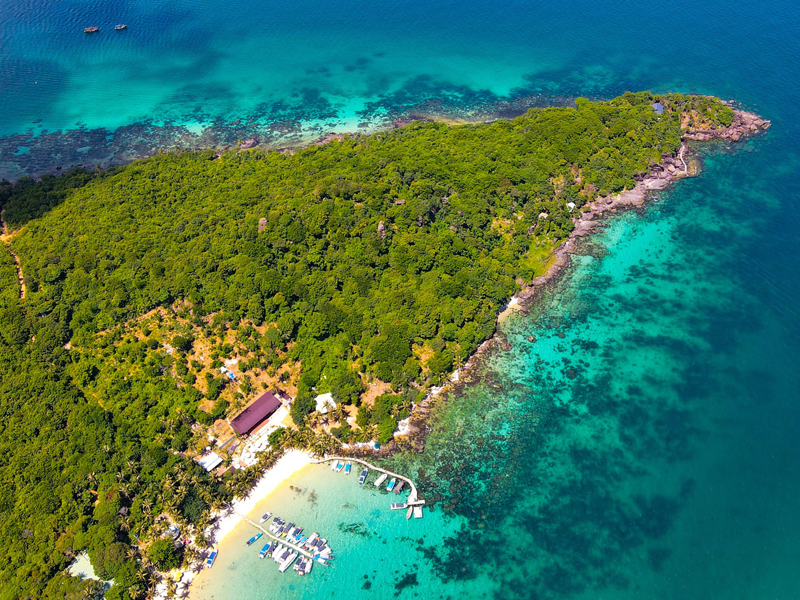 Phu Quoc is expected to open in phases. In phase 1 of the three-month pilot program, Phu Quoc will welcome 2,000 to 3,000 visitors per month via charter flights to a limited number of locations.
The second phase, which also lasts for three months, will welcome between 5,000 and 10,000 visitors per month. Passengers will be transported via commercial flights and experience Phu Quoc on a larger scale.
The reopening will help restore the international tourism market and tourism industry and promote Vietnam as a safe and attractive destination with effective pandemic prevention measures.
Conditions for international tourists who want to come to Phu Quoc

- Complete 2 doses of the COVID-19 vaccine that has been recognized by Vietnamese authorities. The second dose must be given at least 14 days and no more than 12 months from the time of entry.
- Visitors who have a certificate of COVID-19 recovery and have been discharged from the hospital within 12 months are also allowed to enter Phu Quoc.
- All travelers before entering Vietnam must test negative for COVID-19 through PCR.
In which, the Ministry of Culture, Sports and Tourism proposes to vaccinate at least 70% of people and workers in Phu Quoc city between July and September this year.
In addition to Phu Quoc, CNBC also reported that some famous islands of Thailand, Singapore, etc. will also open to international tourists shortly.
>>> Check out the itinerary in Phu Quoc Island here
Articles same category
Neighboring countries: China to the north, Cambodia to the southwest and Laos to the west. The South China Sea borders the country to the east.
With many activities taking place such as singing and dancing, boat racing, street parades, etc., creating special features for festivals in Vietnam.
You are about to have a trip to Sapa in Vietnam, and here are the 15 most interesting Sapa discovery activities for you.