Inbound Vietnam Travel - Viet International Travel and Trade Co., Ltd
All You Need to Know About Money and Currency in Vietnam

Date Submitted: 21/08/2021 - 67,671 - view
Find out about currencies and prices in Vietnam before you visit there. Plan your travel budget and money in advance.
What is the currency in Vietnam?
Vietnam Dong (VND; symbol: ₫) is the official currency of Vietnam. In Vietnam there seem to be many denominations of money, and the most commonly used are : 1,000 dong, 2,000 dong, 5,000 dong; 10,000 VND, 20,000 VND, 50,000 VND; 100,000 VND, 50,000 VND, 200,000 VND and 500,000 VND. Since polymer banknotes were put into use in 2003, so far in Vietnam, there are only banknotes with denominations of VND 1,000, VND 2,000 and VND 5,000.
Vietnamese Dong or US Dollar, which is the best currency to use in Vietnam?
Most payments are made in Vietnamese Dong, but US dollars can be used directly for some hotels, restaurants, tours or other services. You can see that the prices of food, drinks and souvenirs at the Ho Chi Minh City airport are all in US dollars. However, payments in US dollars are not recommended, as they will be converted at a lower exchange rate and you will end up paying more.
Where to change money in Vietnam?
Most major currencies can be exchanged in Vietnam. US dollars can be easily exchanged at banks, hotels, airport money changers and jewelry stores. Other currencies including Euro, AUD and British Pound can be changed in the bank.
Banks: You can exchange foreign currencies and checks in the safest place - banks like Eximbank, Vietcombank, Vietinbank, Agribank, ... around the city. But it is a slow process and you will be charged a commission of 0.5% to 2%. And if your note is dirty or damaged, you will have to pay an additional 2% of its value.
Hotels: You can get more competitive rates by changing your currency at large hotels, close to the bank. And small hotels may charge a service fee.
Airports: You will find several currency exchange counters upon arrival at Hanoi and Ho Chi Minh City airports. However, the exchange rate is playing at a disadvantage here. Therefore, it is best to exchange a small amount to cover the taxi fare and go to town for a better rate.
Gold and Jewelry Stores: You can head to the gold and jewelry stores, usually red and yellow, on every main street for better deals. No fees, the exchange rate is significantly better than the exchange rate at hotels, banks and airports.
You can check rates and use online currency converters, and ask around to choose the best deal. In recent years, the exchange rate of Vietnamese Dong to US Dollar has ranged from 22,500 to 23,500 VND. At the time of this writing, 1 US Dollar is equivalent to 23,212 VND.
Can I use cards in Vietnam?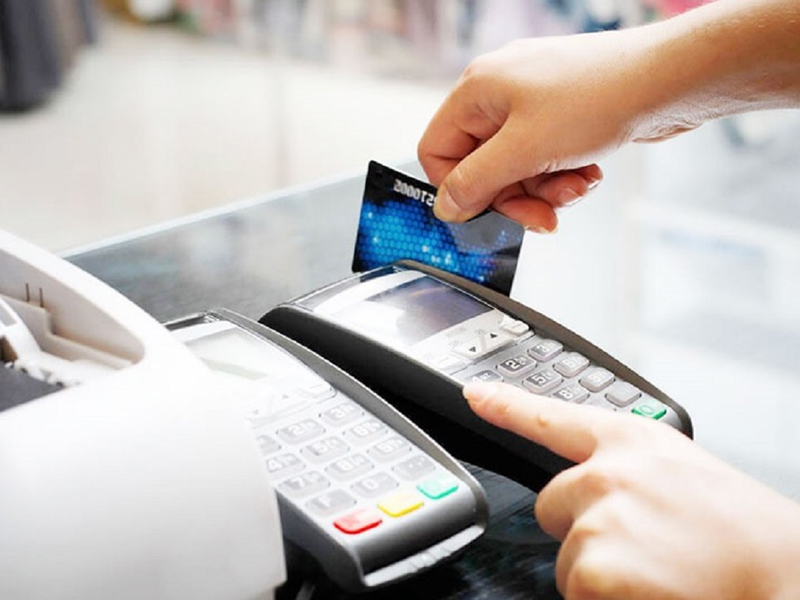 Debit and credit cards like Visa and MasterCard are widely accepted in Vietnam, especially in hotels or shopping malls, but probably not suitable for a roadside stall or a noodle house. You may be charged a 3%–4% commission if paying with plastic.
How to withdraw cash at ATMs in Vietnam?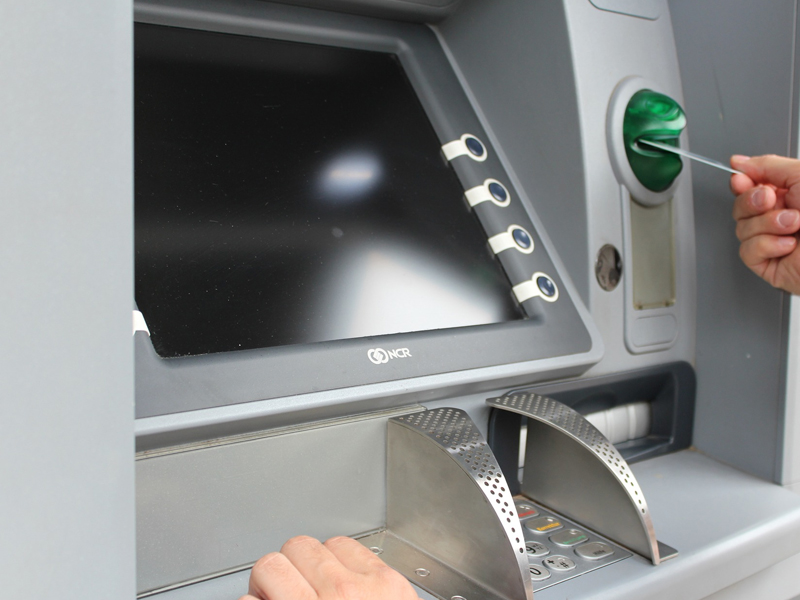 ATMs are available in major cities and tourist areas of Vietnam, but it is not easy to find ATMs with chips and batteries. Therefore, it is best to carry a card with a magnetic stripe on the back. ATMs only distribute VDN. When you withdraw money from an ATM, all foreign currencies will be automatically converted to VND based on the bank's exchange rate at that time.
Limited ATMs. Usually the maximum amount is from 2,000,000 VND to 5,000,000 VND; VND 8,000,000 to 10,000,000 for some global banks; or up to 2,000,000 VND in districts. Fees also vary from bank to bank. Most banks charge a fee of 40,000 to 100,000 VND ($2–5) each time. ANZ or Citibank is recommended as they charge the lowest transaction fees.
It's best to use an ATM that is connected to your bank and be wary of anything or anyone suspicious nearby. Always check the card slot before inserting the card.
How much money do I need in Vietnam?
According to the law, amounts exceeding VND 15,000,000 must be declared on arrival and amount exceeding USD 5,000 or equivalent in other currencies must be declared as well.
Hotels: Usually, the price of budget hotels is USD 25–50 per night; If you choose to stay at more modest accommodations like a guesthouse, the price is around USD10–20 per night.
Transportation: Domestic airfare for round trips should be not more than USD 150 within the country if you book in advance. Train fares are USD 5–60 while bus fares are a little lower at USD 1.5–50 depending on the class and distance. The average price of a taxi is USD 0.4–0.48 per km.
Food: You can have lunch or dinner at USD 8–15 per person and USD 3–4 for breakfast. For common Vietnamese dishes, the price may be as low as USD 1–5 per dish.
Tour Activities: Expect to pay USD 20–40 for a day trip in Vietnam, including a shuttle service. And the price is about USD 120–200 for a 2D1N Halong Bay Cruise.
Therefore, USD 40 per day or less is enough for backpackers. If you want to have a more comfortable holiday, you can prepare USD 50–100 per day. If you like to wake up in a luxury hotel, it's easy to find 5-star hotels to match a budget of more than USD 200 a day.
How to bargain in Vietnam?
Bargaining can be a hobby and is very popular in Vietnam, as well as other Southeast Asian countries. When buying souvenirs at Ben Thanh market, Ho Chi Minh City, you will be overpaid because locals think that foreign tourists are rich people. So you can bargain hard, but you should be respectful and polite to the seller. Discounts of 50% or more are possible. If you are unsure of the price, shop around to find the market price as many stores sell the same item.
Is it customary to tip in Vietnam?
Tipping is not expected in Vietnam, but it is appreciated.
Hotel: You can give a small bonus to the cleaning staff and porters if you want. But a service charge of 5% –10% may already be added to your bill at major hotels.
Restaurant: Locals don't tip. A service fee of 5% –10% may be charged on your bill.
Guide and Driver: A tip of a few dollars a day is reasonable if you think they did a good job of making your trip memorable, but you should do it.
More tips for changing and using money in Vietnam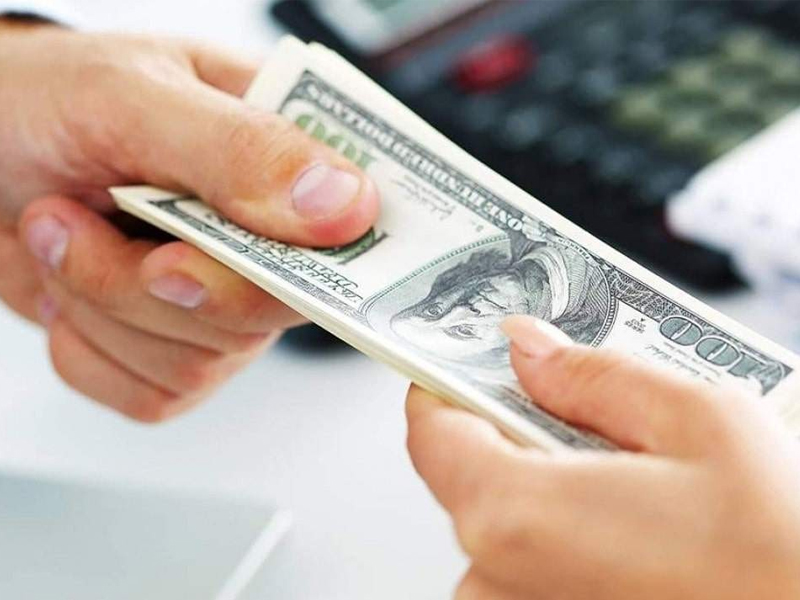 1. Don't change money on the black market as it is probably just the lead-up to a scam.
2. Don't change too much money at one time, or you will need a suitcase to carry your Vietnamese Dong around.
3. Don't accept any damaged notes from others, as it will be hard for you to use them again.
4. Check the polymer material, hidden image element and embossing to ensure you receive genuine notes.
5. The new polymer notes easily stick to each other, so count your money carefully and try not to pay more money than you need.
Articles same category
VIETNAM - COVID-19 Cases: 1.205.128 recorded cases. 960.203 of the patients have already been discharged from the hospitals, 24.847 death. Updated Nov 29, 2021.
Vaccine passport in Vietnam is one of the most searched keywords among not only business travelers who are in need for a business trip to Vietnam...
Neighboring countries: China to the north, Cambodia to the southwest and Laos to the west. The South China Sea borders the country to the east.