Inbound Vietnam Travel - Viet International Travel and Trade Co., Ltd
Dos & Don'ts for Travelers in Vietnam

Date Submitted: 17/08/2021 - 21,274 - view
Here are a few things you should and shouldn't do in Vietnam. From local customs to tips on etiquette, here's how you can avoid causing offence.
Here are a few things you should and shouldn't do in Vietnam. From local customs to tips on etiquette, here's how you can avoid causing offence.
Before travelling to a new country, do some research on local etiquette and customs so you're ready to experience the local culture and sites without unknowingly offending anyone. In Vietnam, local people are very appreciative of travellers who try to abide by their customs and are very forgiving if you get it wrong.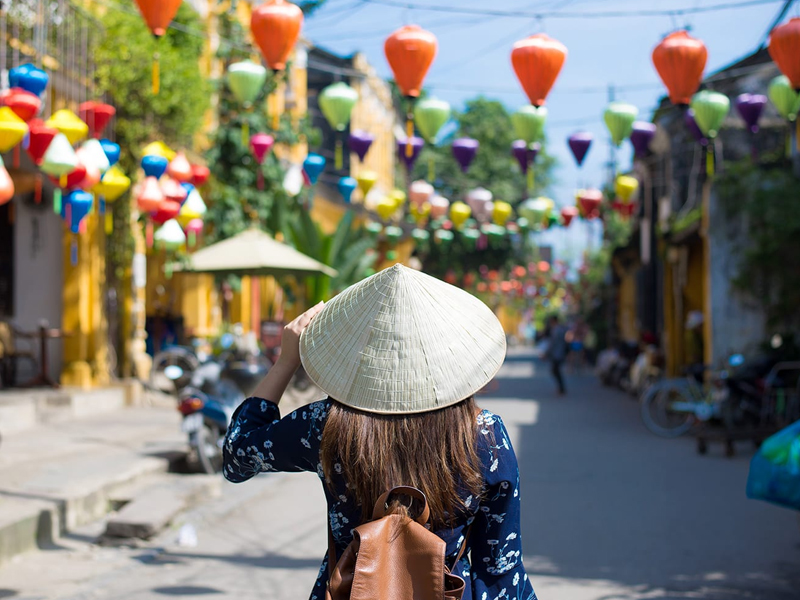 Here are a few dos and don'ts for your trip to Vietnam.
Things You Should Do in Vietnam
- Vietnam is a conservative country, so it's important to dress conservatively while travelling around the country. The dress code is a little more relaxed in major cities, but don't wear short-shorts, low-cut tops or revealing dresses to the local fish market. Save the skimpy attire for the beach – if you must.
- Drink loads of water as you're wandering around checking out the sights. The heat can knock you about in Vietnam, and heatstroke is a real killjoy.
- Hold your bag in front of you while walking the streets, and keep it secure in your lap hidden from sight while riding a cyclo – bag snatching is common, and if your bags are insight, you'll be a target. While exploring Pagodas, there's a good chance someone is watching you and your belongings, keep an eye on them at all times.
- If you're invited into a local's home, take your shoes off at the entrance.
- Travel by train in Vietnam, it's one of the best ways to see the country. Trains are often late, and sometimes the smell is unpleasant, so keep your expectations low.
- Carry a bit of toilet paper with you at all times. Many public toilets around Vietnam do not have toilet paper available, and you don't want to be caught out without it.
- Make sure you have a hotel/hostel business card on you at all times. This will make your return to your accommodation in a taxi or cyclo much easier, as they can look directly at the address.
- You will pay less for a bottle of beer than a bottle of water. Keep a non-disposable water bottle on you and fill it up with boiled or purified water whenever you get the chance. Instead of buying bottled water – which is both expensive and bad for the environment.
- Make a difference when you travel. There's no greater way to experience a culture than to engage in community tourism and give back to the people you visit.
Things You Shouldn't Do in Vietnam
- Don't wear shorts or old t-shirts when you visit a Pagoda, they won't let you in. Dress conservatively by covering your limbs.
- Don't sit with your feet pointing towards a family altar if you are staying in someone's house.
- Don't take pictures of anything to do with the military, this can be considered a breach of national security and you don't want to see the inside of a Vietnamese jail.
- Don't take video cameras into small villages, it's considered very intrusive and the people are often too polite to ask you to stop filming.
- Don't engage in public displays of affection. Get a room – anything beyond holding hands is seriously frowned upon, and considered offensive in public.
- Don't expect a good sleep while travelling in Vietnam, loud noises start on the streets from 6 am. If you need a sleep in, bring earplugs.
Articles same category
VIETNAM - COVID-19 Cases: 1.205.128 recorded cases. 960.203 of the patients have already been discharged from the hospitals, 24.847 death. Updated Nov 29, 2021.
Vaccine passport in Vietnam is one of the most searched keywords among not only business travelers who are in need for a business trip to Vietnam...
Neighboring countries: China to the north, Cambodia to the southwest and Laos to the west. The South China Sea borders the country to the east.