Inbound Vietnam Travel - Viet International Travel and Trade Co., Ltd
Emirates' flight schedule for foreign experts to Vietnam

Date Submitted: 04/11/2021 - 34,323 - view
Emirates' flight schedule for foreign experts to Vietnam is updated by Inbound Vietnam. Contact (+84) 24.37.369.369 for advice and free ticket booking
Emirates' flight schedule for foreign experts to Vietnam
According to the announcement of Asiana Airlines, InboundVietnam would like to send to customers the estimated flight schedule from Seoul, New York to Hanoi.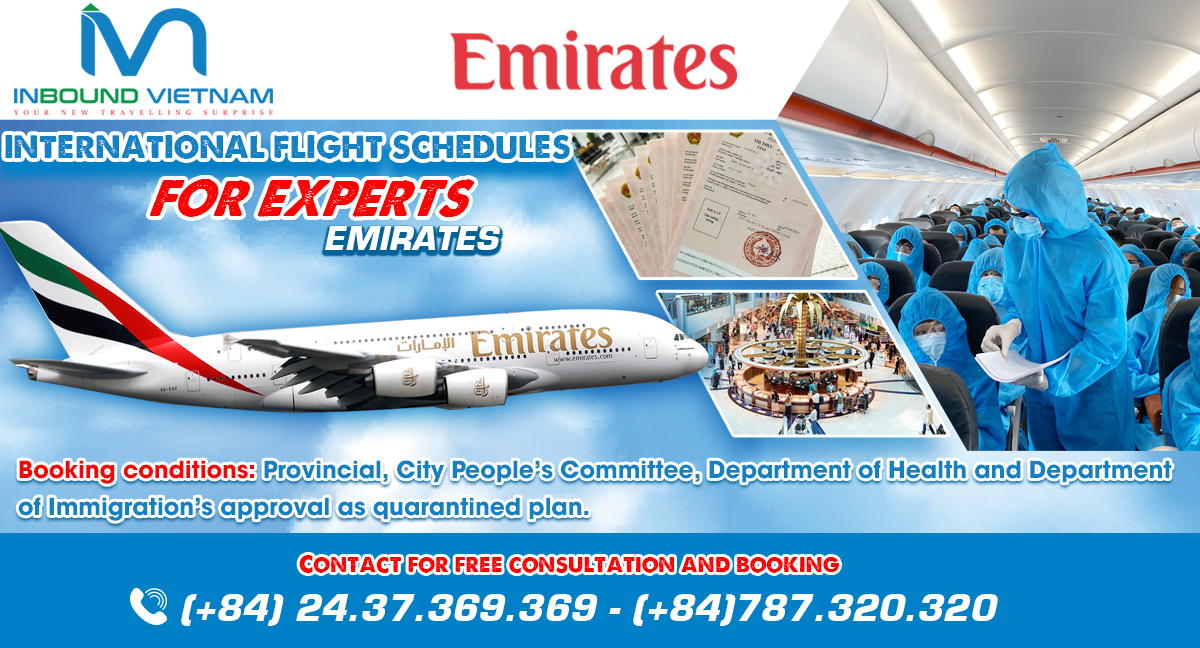 INTERNATIONAL FLIGHT SCHEDULE FOR ASIANA AIRLINES EXPERT
Number
Journeys
Flight number
Flight time
Price ($)
1
Dubai - Hanoi
EK 394
DXBHAN 1015 2000
966
2
Toronto - Dubai - Hanoi
EK 242 , EK 394
YYZDXB 2135 1820
DXBHAN 1015 2000
2055
3
Tel Aviv - Dubai- Hanoi
EK 2368, EK 394
TLVDXB 0035 0455
DXBHAN 1015 2000
1022
4
Delhi- Dubai- Hanoi
EK 513, EK 394
DEL DXB 0415 0620
DXB HAN 1215 2200
2010
5
Frankfurt - Dubai - Hanoi
EK 048, EK 394
FRADXB 2120 0645
DXBHAN 1215 2200
1165
Conditions for booking flight tickets for experts: Provincial, City People's Committee, Department of Health and Department of Immigration's approval as quarantined plan.
Buy flight tickets for Vietnam immigration experts at the best price at InboundVietnam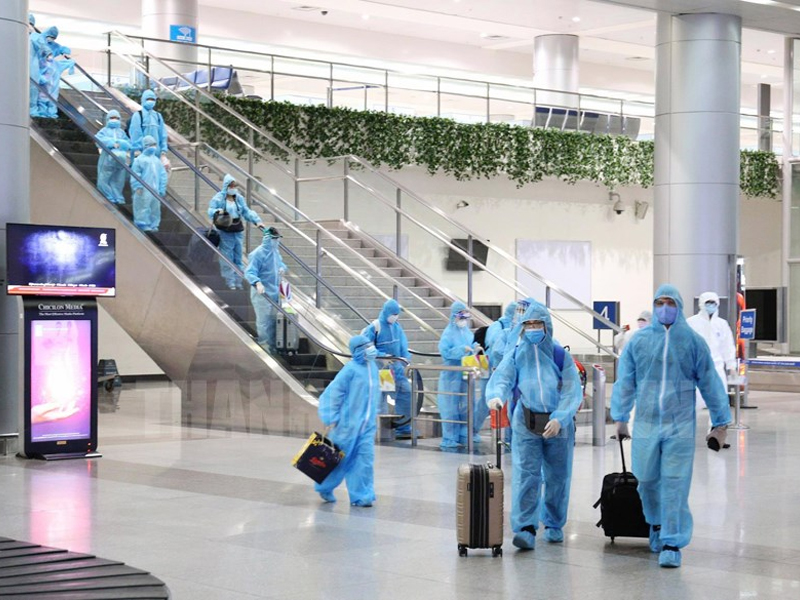 InboundVietnam provides logistic solutions for foreign experts after entrying Vietnam as Hotel booking, Airport pick up and drop off, Medical service at isolation place, Transportation after concentrated quarantine...
Buy flight tickets for experts to enter Vietnam with Emirates at the best price at InboundVietnam. For free advice and booking, please contact InboundVietnam immediately at Hotline: (+84) 24.37.369.369 - (+84) 787. 320.320
>>>> See also: Asiana Airlines - Update the latest flight schedule for experts to Vietnam
Articles same category
VIETNAM - COVID-19 Cases: 1.205.128 recorded cases. 960.203 of the patients have already been discharged from the hospitals, 24.847 death. Updated Nov 29, 2021.
Vaccine passport in Vietnam is one of the most searched keywords among not only business travelers who are in need for a business trip to Vietnam...
Neighboring countries: China to the north, Cambodia to the southwest and Laos to the west. The South China Sea borders the country to the east.