Hoi An Ancient Town and My Son Sanctuary chosen to resume international tourism in Quang Nam
Date Submitted: 12/11/2021 - 6,554 - View
Hoi An Ancient Town and My Son Sanctuary in Quang Nam continue to open to international tourists.
On November 10, the People's Committee of Quang Nam Province issued pilot plan to welcome international tourists in order to recover the tourism industry and related economic, service sectors, contributing to ensuring local social security and promoting the image of Quang Nam - a safe and attractive destination.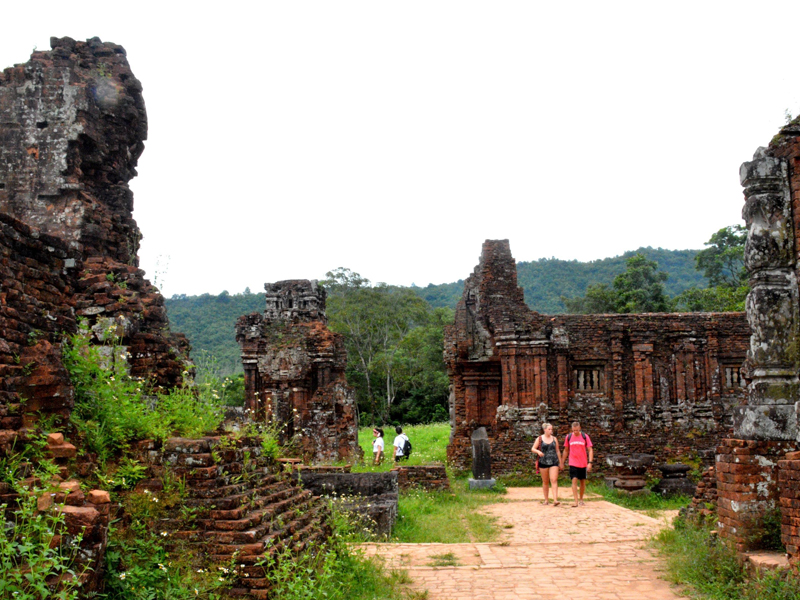 Accordingly, Quang Nam Province decided roadmap to welcome international tourists in 3 phases.
The first phase, November and December 2021, the pilot plan will be applied to international tourists who use package tours, charter flights or international flights to selected areas and tourism establishments in Phu Quoc City (Kien Giang Province), Khanh Hoa Province, Quang Nam Province, Da Nang City and Quang Ninh Province.
Quang Nam Province selects tourist sites, attractions and tourist service providers to serve international guests, including: Hoi An Ancient Town, My Son Sanctuary, Hoiana Complex Resort, TUI BLUE Resort Nam Hoi An, Vinpearl Resort & Golf Nam Hoi An, VinWonders Nam Hoi An, Vinpearl Golf Nam Hoi An and transportation and travel agencies in the province. Tourists coming to Quang Nam can participate in tourism programs at the selected areas above.
The second phase, from January 2022, the areas to welcome international tourists will be expanded, and connected by charter flights or international flights. The tourists could visit other destinations after finishing 7-day package tours at the first destination in 05 above localities of the first phase, and in other provinces willing to reopen international tourism.
Quang Nam Province will choose tourist establishments that ensure conditions to serve international tourists, the tourist accommodations have to set up separate quarantine areas.
The third phase, full open international tourism. The starting time will be identified based on the pandemic situation and on the results of the first phase and second phase.
Other contents in the pilot plan follow the MOCST's provisional guidance on piloting to welcome international tourists to Vietnam.
Articles same category
Neighboring countries: China to the north, Cambodia to the southwest and Laos to the west. The South China Sea borders the country to the east.
With many activities taking place such as singing and dancing, boat racing, street parades, etc., creating special features for festivals in Vietnam.
You are about to have a trip to Sapa in Vietnam, and here are the 15 most interesting Sapa discovery activities for you.