Inbound Vietnam Travel - Viet International Travel and Trade Co., Ltd
Immigration and medical conditions for international visitors to Vietnam

Date Submitted: 06/11/2021 - 5,372 - view
Entry and medical conditions for foreign tourists when coming to Vietnam. See details in the article below.
Immigration and medical conditions for international visitors to Vietnam

The guide also details the immigration and medical conditions for international visitors to travel to Vietnam, such as: Having a certificate of full vaccination against COVID-19 approved by a competent authority in Vietnam. recognition (not applicable to children under 12 years of age accompanied by parents or guardians).
The duration of injection of the 2nd or 1st dose (for the 1-dose vaccine) is valid for 14 days and not more than 12 months from the time of departure. Or have a certificate of recovery from COVID-19 or equivalent documents certifying that they have recovered from the disease, issued by a competent authority in the country of treatment and recognized by Vietnam. The time from the time of discharge from the hospital to the time of departure must not exceed 6 months.
Having negative results for SARS-CoV-2 test by RT-PCR/RT-LAMP method within 72 hours before departure and certified by the competent authority of the country conducting the test (from time of sampling).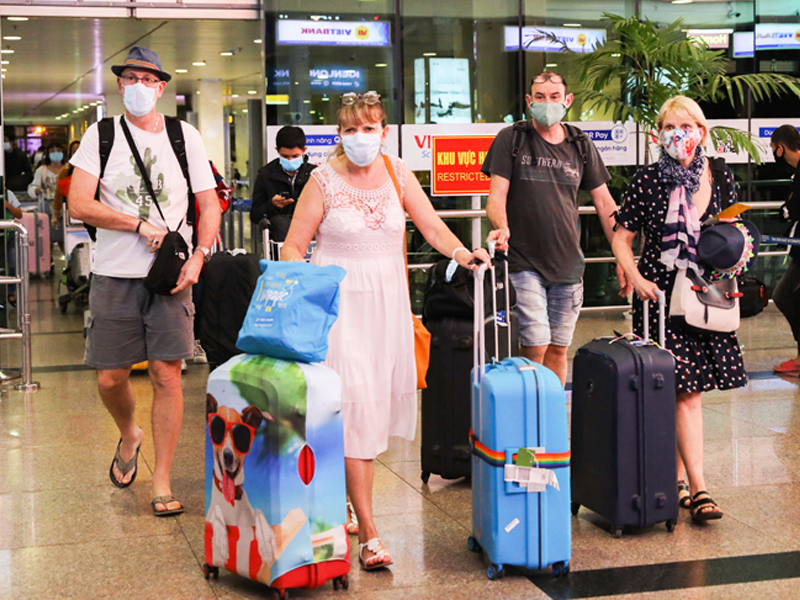 Have medical or travel insurance that covers COVID-19 treatment with a minimum liability of $50,000. Join a tour package of a travel agency.
The guide also develops a specific international tourist arrival process from the registration of the tour program; personnel review, visa issuance; pre-flight preparation; carry out immigration procedures; the process of participating in tourism in Vietnam (specified from the first day to the next 7 days and if tourists have a need to visit relatives at locations other than those that have been welcomed by international tourists, must have a written registration with the organizer to notify the local authorities of the destination to coordinate health monitoring and management according to regulations. or licensed charter flights).
The Ministry of Culture, Sports and Tourism will be the lead agency, coordinate with localities to select international travel businesses to participate in the program and notify the list to the Immigration Department, the Ministry of Public Security. . To assume the prime responsibility for, and coordinate with localities in, organizing communication, promotion, and advertising activities during the pilot phase to welcome international tourists. Support localities to select service providers and develop pilot plans to welcome international tourists.
>>> See More: International flight schedule for experts to Vietnam
Articles same category
VIETNAM - COVID-19 Cases: 1.205.128 recorded cases. 960.203 of the patients have already been discharged from the hospitals, 24.847 death. Updated Nov 29, 2021.
Vaccine passport in Vietnam is one of the most searched keywords among not only business travelers who are in need for a business trip to Vietnam...
Neighboring countries: China to the north, Cambodia to the southwest and Laos to the west. The South China Sea borders the country to the east.