Inbound Vietnam Travel - Viet International Travel and Trade Co., Ltd
Inbound Vietnam Travel - Building the image of a safe Vietnam with all tourists around the world

Date Submitted: 19/11/2021 - 8,656 - view
We are working hard to build tourism in the new normal.
In the spirit of Resolution 128 of the government, Vietnam is temporarily recognizing the form of vaccination certificates, also known as vaccine passports, of 72 countries and territories that have been introduced to the Ministry of Foreign Affairs by representatives of the parties. deliver. The Ministry of Foreign Affairs is concurrently discussing with nearly 80 partners about the recognition of each other's vaccine certificates. Vietnam's vaccination certificate has also been recognized by some countries and can be used to enter these countries.
Therefore, the tourism market is expected to have positive changes with high tourism demand after the Covid-19 epidemic is under control. Faced with that situation, Inbound Vietnam Travel builds and designs new attractive tourism products, ensuring the interests of visitors. Towards encouraging foreigners living in Vietnam to travel and welcome international tourists back to Vietnam as soon as conditions allow in order to build the image of a safe - friendly Vietnam in a state of " new normal".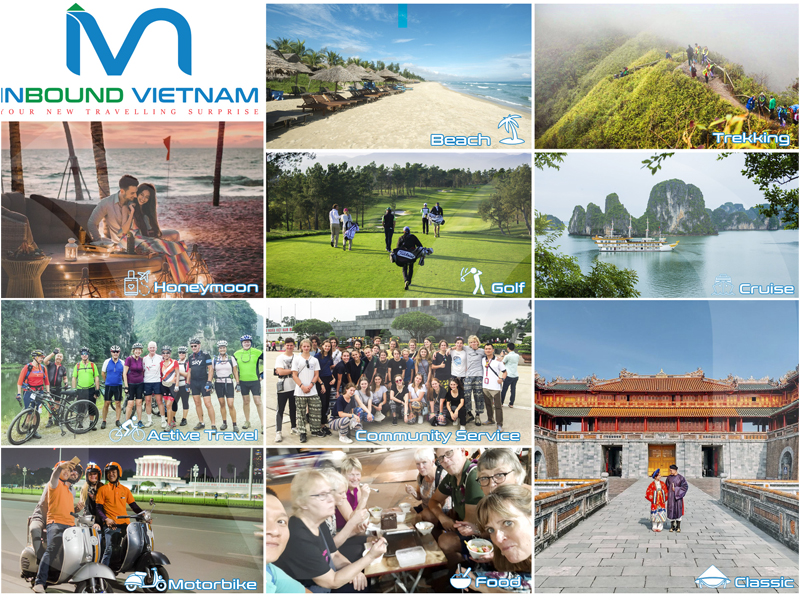 "We select and introduce tours at the top destinations of the S-shaped country with a rich history, diverse natural and cultural heritages, combining resort tourism - discovery. , rich cuisine ... to highlight the attractive features of Vietnam", said a representative of Inbound Vietnam Travel.
Inbound Vietnam Travel builds various types of tours such as classic, leisure, trekking, honeymoon, adventure travel, cruising, golf, community service... to "turn" Vietnam into a destination for all tourists in the future.
Inbound Vietnam Travel also supports visitors in booking hotels, resorts, villas, yachts, planes... consulting suitable for the purpose of their trip. The brand cooperates with large and famous hotel and resort chains to ensure an enjoyable stay at every destination in Vietnam. In particular, the selected hotels all ensure the disease prevention rules set forth by the Ministry of Health.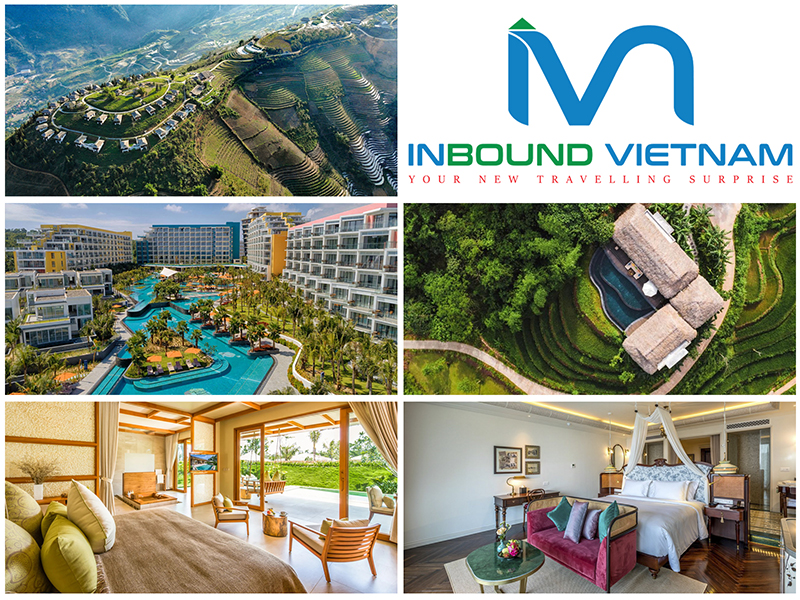 In addition, in order to stabilize economic development and realize dual goals, the Government of Vietnam has agreed on a controlled entry program for investors, business managers, experts, and laborers. skilled and kin. This is a good condition for economic recovery, production and business, on that basis also restores the travel demand of the group of customers who have completed the Government's strict isolation regimes, after the isolation have Explore the beautiful country of Vietnam.
To support those coming to Vietnam to work, Inbound Vietnam Travel will provide logistics solutions such as hotel booking, airport pick-up service, medical care at quarantine, post-quarantine travel, etc. .. and bring many travel programs with customers in the new normal. This contributes to promoting Vietnam as a safe destination for tourists.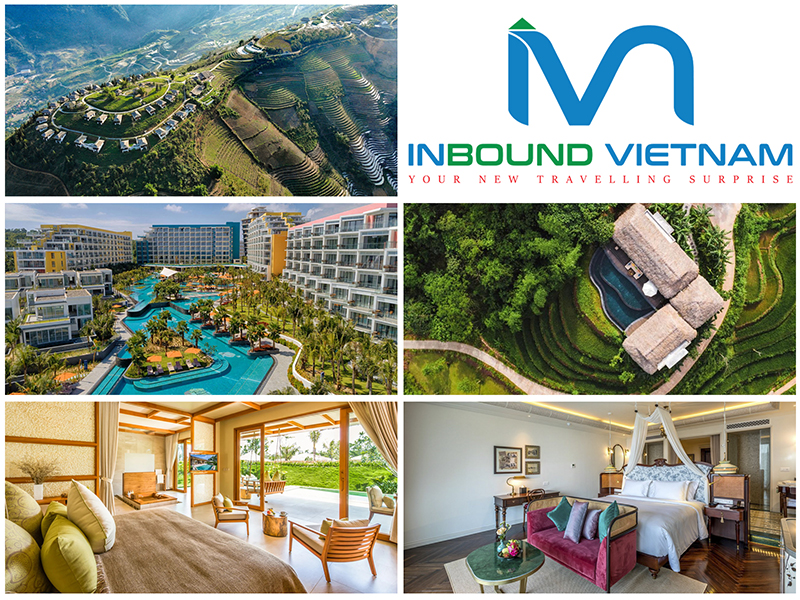 "We are committed to contributing to the development of destinations, benefiting both tourists and the local community through creativity in tourism programs. Expanding the beauty of Vietnamese hospitality. South towards international friends and especially the satisfaction of visitors", the brand representative said.
With the fundamental advantage of being an organizer of domestic and international tour programs and professional staff, Inbound Vietnam Travel always aims to be a company trusted by customers in Vietnam. The brand strives to provide the right travel experiences for travelers looking to rest and relax after Covid-19, and emphasizes Vietnam as a safe destination in the region.
Inbound Vietnam Travel is a trademark of Vietnam International Trade Development and Tourism Company Limited (ViTravel CO.,LTD), a domestic and international tour organizer with 10 years of operation in Vietnam.
Articles same category
VIETNAM - COVID-19 Cases: 1.205.128 recorded cases. 960.203 of the patients have already been discharged from the hospitals, 24.847 death. Updated Nov 29, 2021.
Vaccine passport in Vietnam is one of the most searched keywords among not only business travelers who are in need for a business trip to Vietnam...
Neighboring countries: China to the north, Cambodia to the southwest and Laos to the west. The South China Sea borders the country to the east.