Inbound Vietnam Travel - Viet International Travel and Trade Co., Ltd
Motorbikes still the vehicle of choice in Vietnam

Date Submitted: 23/08/2021 - 34,124 - view
Motorbikes are the main means of transportation in Vietnam. This creates a unique culture that only Vietnam has.
Vietnam is a fascinating country, full of surprises and one of the most attractive destinations in Asia. Plan your trip with the list of all best places in Vietnam with InboundVietnam.
Sales increased for the fourth consecutive year as 3.39 million new motorbikes were purchased in Vietnam last year.
This marks a 3.5% increase year-on-year and a 25% increase from 2014, according to the Vietnam Association of Motorcycle Manufacturers (VAMM).
That also means, 282,174 motorcycles were sold each month last year, mainly by 5 members of VAMM: Honda Vietnam, Piaggio Vietnam, Suzuki Corporation Vietnam, SYM Vietnam and Yamaha Motor Vietnam Male.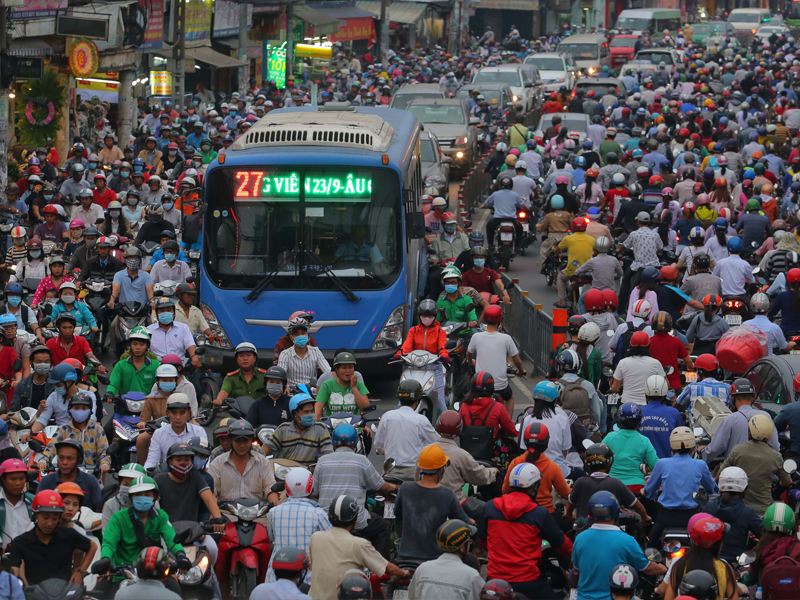 Honda remains the most popular motorcycle brand in Vietnam, accounting for 75.9% of the market share, up 4.2 percentage points from 2017, the company said in an announcement.
Motorcycles in Vietnam have many types from popular to high-end and luxury. These include models of clutches, scooters and sports motorcycles with prices ranging from tens of millions of dong (23,195 = 1 USD) to more than one billion dong (43,064).
The motorbike market in Vietnam is still growing despite previous forecasts that it has reached the saturation point. High taxes and infrastructure constraints are constraints on cars and there is still demand for this type of transport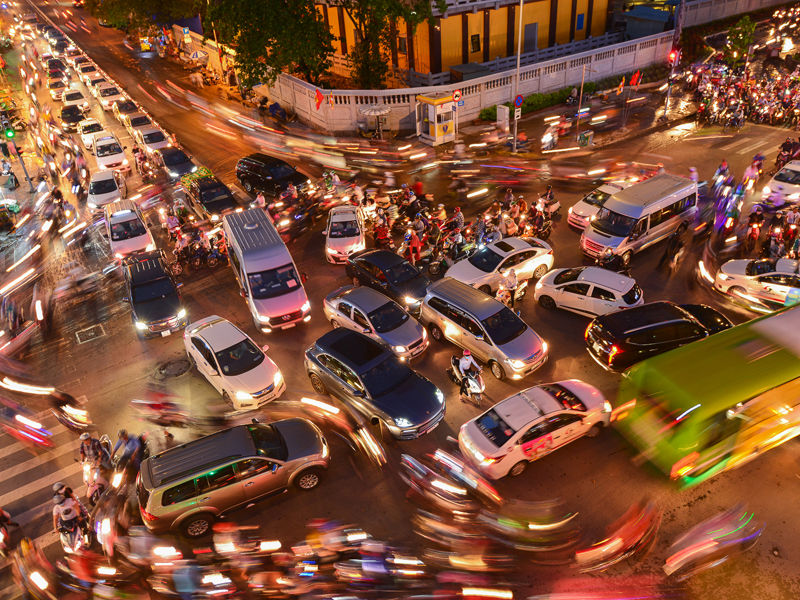 "Although the market will not see significant changes in the future, it will continue to grow steadily with 3-3.5 million motorcycles sold each year," VAMM said.
Vietnam ranks first in the world in terms of the number of people using motorbikes for their daily commute, according to a study conducted by Germany-based Dalia Research in 2017.
It said 79% of Vietnamese use motorbikes to get around, while the global average is only 10% globally.
According to the Ministry of Transport, by the end of 2016, there were 45 million motorbikes registered in Vietnam, a country of more than 92 million people.
Join the flow of people moving on the streets, experience the sights, sounds and flavors of TP.HCM from the back seat of an antique Vespa with InboundVietnam here: https://inboundvietnam.com/ho-chi-minh-city-tour-on-vintage-vespa-half-day-with-lunch
Articles same category
VIETNAM - COVID-19 Cases: 1.205.128 recorded cases. 960.203 of the patients have already been discharged from the hospitals, 24.847 death. Updated Nov 29, 2021.
Vaccine passport in Vietnam is one of the most searched keywords among not only business travelers who are in need for a business trip to Vietnam...
Neighboring countries: China to the north, Cambodia to the southwest and Laos to the west. The South China Sea borders the country to the east.