Inbound Vietnam Travel - Viet International Travel and Trade Co., Ltd
Sports venue of the 31st Sea Games in Hanoi Vietnam

Date Submitted: 11/04/2022 - 23,251 - view
SEA Games 31 will be held in Hanoi and 11 provinces Hai Phong, Bac Ninh, Hai Duong,Quang Ninh,Ha Nam,Nam Dinh,Ninh Binh,Hoa Binh,Vinh Phuc,Phu Tho and Bac Giang
The venue for the 31st SEA Games competitions in Vietnam
The SEA Games 31 will take place May 12- 23 in Hanoi and 11 northern provinces: Bac Giang, Bac Ninh, Ha Nam, Hai Duong, Hai Phong, Hoa Binh, Nam Dinh, Ninh Binh, Phu Tho, Quang Ninh and Vinh Phuc. Contestants will compete in 40 sports with 520 categories.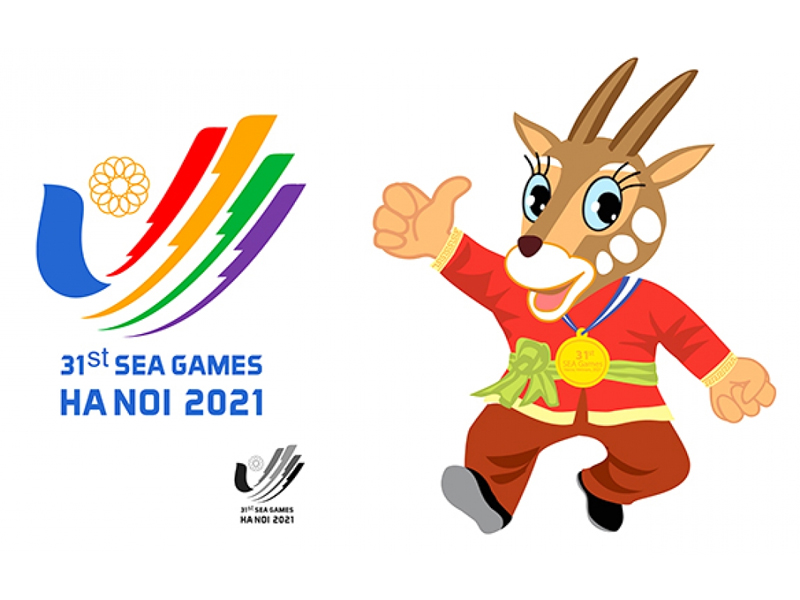 While Hanoi will be the main hub, several other surrounding provinces will also assist in hosting portions of the games. An athletes' village will not be built, athletes and officials will be housed in hotels near their competition venues. In the initial plan, a new tennis complex was planned to be built on Hanoi Sports Training and Competition Centre campus and a newly rebuilt Hàng Đẫy Stadium will host a group for men's football. Both of these projects faced development delays and difficulties and could no longer be completed on time for the games.Consequently, the venue of tennis was relocated to newly built private venue in Bắc Ninh Province, and Việt Trì Stadium would host a men's football group alongside Thiên Trường Stadium during the group stage.
Zone

City/

Province

Venue

Event(s)

Capacity

Hanoi Capital

Region venues

Ha noi

National Sports Complex

My Dinh National Stadium

Opening Ceremony, Men's Football Finals, Athletics

40,192

My Dinh Aquatics Center

Aquatics

5,700

Hanoi Indoor Games Gymnasium

Fencing, Closing Ceremony

3,094

Hanoi Sports Training and Competition Centre

Palace of Culture

Weightlifting, Bodybuilding

1,111

Pétanque Boulodrome

Pétanque

Archery Field

Archery

Other

Bac Tu Liem Sporting Hall

Pencak Silat

950

Cau Giay Sporting Hall

Wushu

858

Dan Phuong Sporting Hall

Jujitsu

525

Gia Lam District Sporting Hall

Wrestling

2,400

Ha Dong District Sporting Hall

Billiards & Snooker

1,850

Hanoi National Sports Training Centre No. 1

Shooting

Hoai Duc District Sporting Hall

Judo, Kurash

2,000

Hoang Mai District Sporting Hall

Sepak takraw

1,000

Long Bien District Sporting Hall

Dancesport

Quan Ngua Sports Palace

Gymnastics

5,500

Royal City Hanoi

Bowling

Tay Ho District Sporting Hall

Taekwondo

1,200

Thanh Tri District Sporting Hall

Basketball

1,086

Soc Son District Sporting Hall

Vovinam

934

Vietnam National Convention Center

Esports

3,747

Bac Giang

Bac Giang Sporting Hall

Badminton

4,000

Bac Ninh

Bac Ninh Gymnasium

Boxing, Kickboxing

3,000

Bac Ninh Sports University Gymnasium

Handball

1,500

Hanaka Sports & Entertainment Center

Tennis

3,000

Ha Nam

Ha Nam Gymnasium

Futsal

7,500

Hai Duong

Hai Duong Sporting Hall

Table Tennis

2,300

Hoa Binh

Mountain bike - TBA

Cycling

Vinh Phuc

Vinh Phuc Sporting Hall

Muay Thai

2,520

Dam Vac Golf Course

Golf

Phu Tho

20,000

Other venues

Hai Phong

Thuy Nguyen Boat Racing Center

Canoeing, Rowing

N/A

Lach Tray Stadium

Women's Football

17,000

Nam Dinh

Thien Truong Stadium

Men's Football

30,000

Ninh Binh

Ninh Binh Province Sports Gymnasium

Karate

3,040

Quang Ninh

Cam Pha Stadium

Women's Football

16,000

Dai Yen Sports Arena

Volleyball

6,105

Quang Ninh Exhibition Palace of Urban Planning & Expo

Chess

1,000

Tuan Chau Beach

Beach volleyball, beach handball and beach soccer

Tuan Chau

Triathlon, Duathlon

Yen Tu Legacy Resort

Xiangqi

800
Inbound Vietnam provides services for Sea games 31
1. Car service to transport spectators cheering for matches.
2. Hotel service at the venue.
3. Entry visa service for visitors to participate in cheering.
4. Tour while waiting to cheer for matches (see details at website)

If you are interested in our services, please contact us
VIET INTERNATIONAL TRAVEL & TRADE CO., LTD
Address: No. 158 Phan Ke Binh street, Cong Vi, Ba Dinh, Hanoi
Telephone: (+84) 24.37.369.369
Tour Consulting: (+84) 982,903.068 - (+84)962.88.7676
Visa service: (+84)787,320,320
Email: tours@vitravel.com.vn - tours1@vitravel.com.vn
Articles same category
VIETNAM - COVID-19 Cases: 1.205.128 recorded cases. 960.203 of the patients have already been discharged from the hospitals, 24.847 death. Updated Nov 29, 2021.
Vaccine passport in Vietnam is one of the most searched keywords among not only business travelers who are in need for a business trip to Vietnam...
Neighboring countries: China to the north, Cambodia to the southwest and Laos to the west. The South China Sea borders the country to the east.