Inbound Vietnam Travel - Viet International Travel and Trade Co., Ltd
Vietnam accelerates negotiations and mutual recognition of vaccine passports to open up the economy

Date Submitted: 29/09/2021 - 97,123 - view
Positive signals for Vietnam's tourism industry when implementing vaccine passports gradually restore the economy in the post-Covid-19 context
1. Vaccine passport: the future of Vietnam's tourism industry?
According to Wikipedia, The vaccine passport is a type of passport used in countries with people infected with COVID-19 like a regular passport. This passport is used for people who want to fly to another country but require a vaccine to prevent the spread of COVID-19, this proposal has been approved by national governments from January 1, 2021.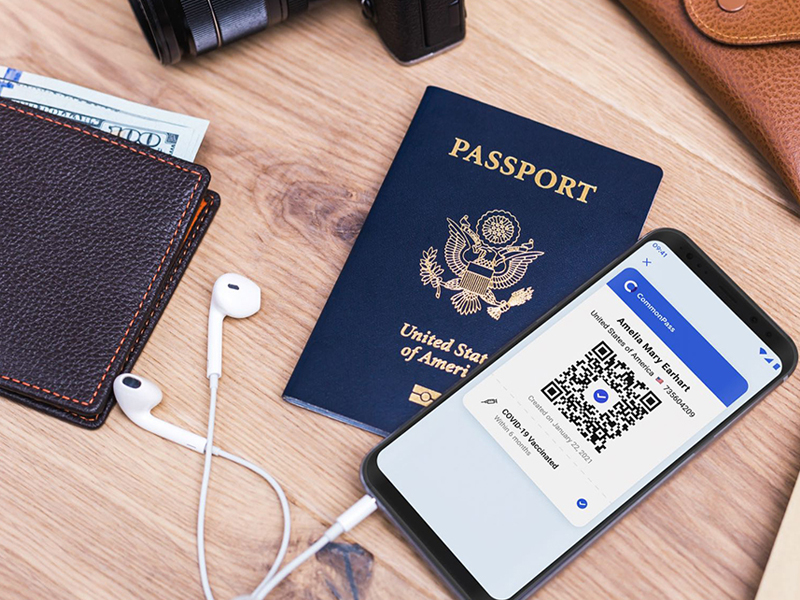 In order to prepare for reopening of economy including tourism that is facing many difficulties due to COVID-19 pandemic, on September 9, 2021, the Government issued Resolution No. 105/NQ-CP on supporting businesses, cooperatives and business households affected by COVID-19 pandemic.
The Government assigned Ministry of Foreign Affairs to accelerate the negotiation and mutual recognition of vaccine passport with countries/territories in order to open the economy when COVID-19 pandemic is controlled.
The Government also assigned the Ministry of Foreign Affairs coordinated with working group and relevant bodies, localities continuing to facilitate the entry of experts, foreign investors and their relatives, ensuring pandemic prevention and control.
On September 10, the Prime Minister agreed with the proposal of the Ministry of Culture, Sports and Tourism on a pilot plan to reopen for international tourists to Phu Quoc (Kien Giang Province).
These are positive signals for the tourism industry in order to restart inbound tourism, towards step-by-step recovery of tourism activities in the new context.
2. In which countries are vaccine passports available?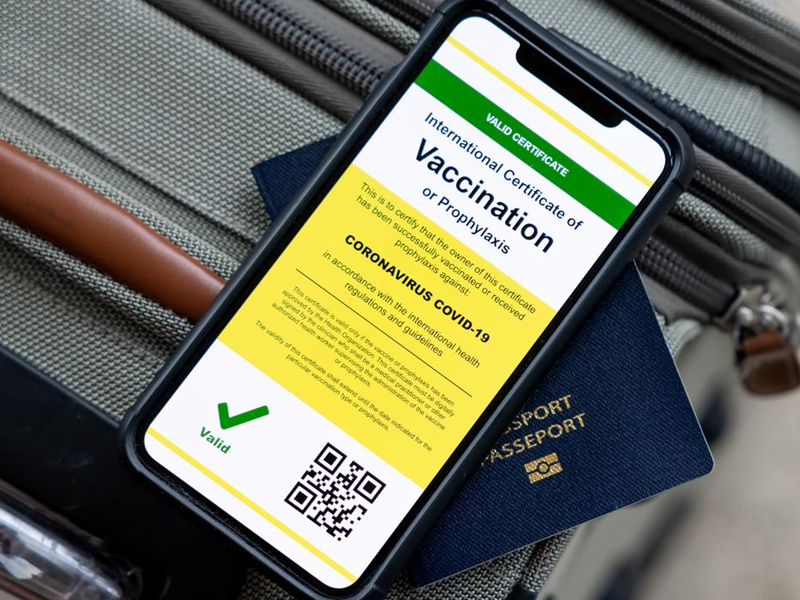 There are already many countries that have adopted vaccine passports. Detail:
From the beginning of 2021, countries that have accepted vaccine passports include Georgia, Romania and Estonia. They accept international guests with a certificate of vaccination against COVID-19 for at least 10 days without self-isolation. Those who have only received 2 doses of COVID-19 vaccine within 72 hours before entry will have to self-isolate for 14 days;
From the beginning of June 2021, Germany, Denmark, Greece, Czech, Croatia and Poland have deployed vaccine passports to "catch up" the summer tourist season. The remaining countries in the European Union (EU) will deploy from July 1. This passport can be used in EU countries, managed through a smartphone application to determine when people are vaccinated. In addition, it is also accepted in some countries outside the EU such as Norway, Iceland, Liechtenstein and Switzerland;
From July 1, Thailand (specifically Phuket island) officially welcomed the first 25 international tourists with vaccine passports. Phuket is the first place in Southeast Asia to open its doors to foreign tourists with vaccine passports. The Thai government is also planning to gradually reopen the country.
>>> Inbound Vietnam always updates information about passport vaccines, Vietnam travel to visitors
Articles same category
VIETNAM - COVID-19 Cases: 1.205.128 recorded cases. 960.203 of the patients have already been discharged from the hospitals, 24.847 death. Updated Nov 29, 2021.
Vaccine passport in Vietnam is one of the most searched keywords among not only business travelers who are in need for a business trip to Vietnam...
Neighboring countries: China to the north, Cambodia to the southwest and Laos to the west. The South China Sea borders the country to the east.