Vietnam Covid Vaccine Passport – All you need to know before planning to enter our country.
Date Submitted: 28/06/2021 - 35,450 - View
Vaccine passport in Vietnam is one of the most searched keywords among not only business travelers who are in need for a business trip to Vietnam...
Vietnam Covid Vaccine Passport – All you need to know before planning to enter our country.
Vietnam vaccine passport policy status tracker
Vaccine passport in Vietnam is one of the most searched keywords among not only business travelers who are in need for a business trip to Vietnam, but also leisure ones who have been kept home for so long.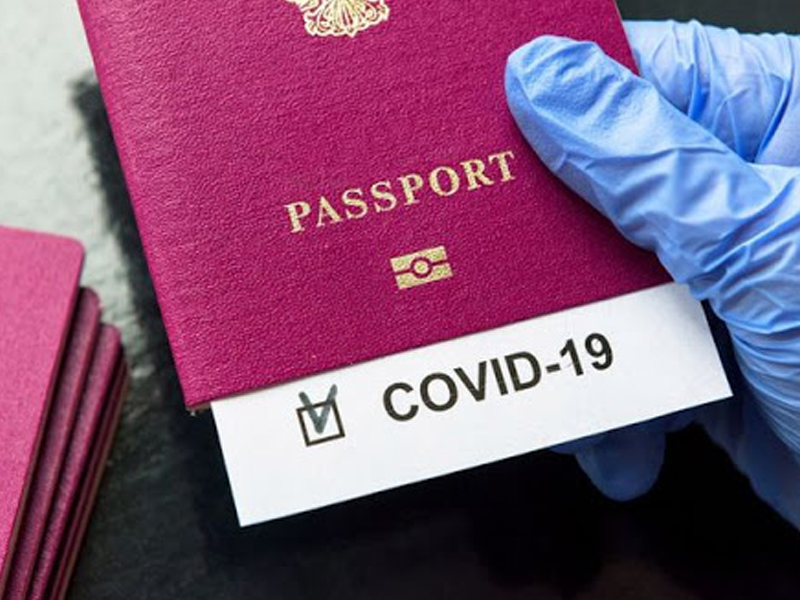 COVID-19 pandemic has no sign of ending yet, and many countries worldwide have, so far, made a lot of efforts to promote their economy in general, and tourism in particular. And Vaccine passport is one of considered-the-best solutions.
What is Covid vaccine passport?
What are benefits of holding a vaccine passport?
How Vaccine passport works for Vietnam?
Is it safe to travel to Vietnam after getting covid vaccinated?
1. What is Covid vaccine passport?
The Covid 19 vaccine passport is a form of documentation (likely digital) proving that you have been vaccinated against Covid-19. It is, in some countries, known as vaccine pass or "green pass", digital green pass", "green pass".
The idea behind a vaccine passport is that it would allow a person to resume activities that are now restricted due to Covid 19 outbreak, including freer travel, entering a restaurant, cinema, gym or attending concerts, sporting events, theater performances and other events that would put you in close proximity with a lot of other people.
Due to COVID 19, the Covid vaccine passport may become a required item to enter any country, in addition to valid physical passport and visa. As such, it is also referred to as "vaccine visa".
2. Benefits of holding vaccine passports?
The greatest benefits of holding a vaccine passport is that you can visit certain places or countries without Covid test/quarantine upon arrival.
You can check how this type of passport is applied by countries around the world here.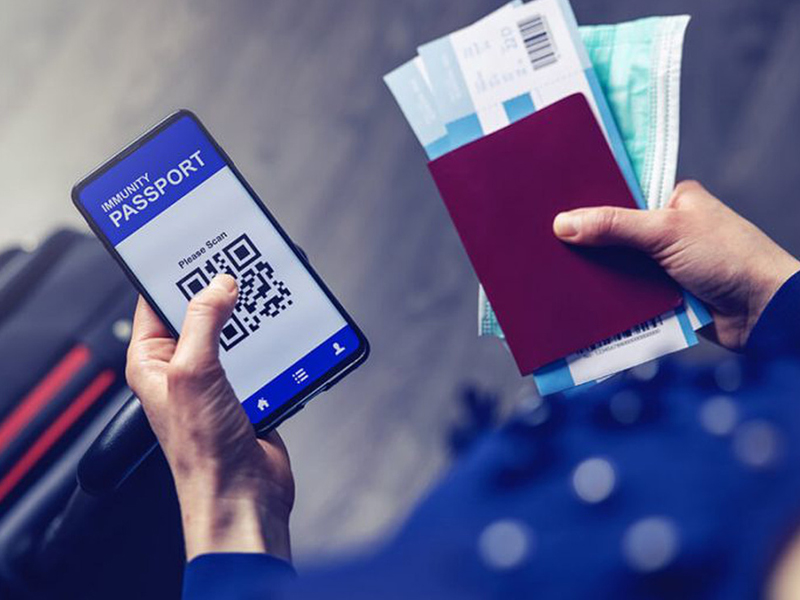 3. How Vaccine passport works for Vietnam?
When Vietnam opens its borders to tourists is on top concern by various travelers around the world. Whether it comes with the instruction of COVID 19 vaccine passport? No one has the answer at the moment.
At the moment, Vietnam only allows foreign experts, their spouse/children and Vietnamese citizens to enter Vietnam if they have a Vietnam entry permit. Those entrants are all subject to Covid test upon arrival and then 14-day quarantine at a designated facility.
Although Vietnam has not approved any policy on entry of foreigners with Vaccine passport. But the country and its agencies, authorities have made some positive moves in this regard as follows:
Vietnam to Pilot 7-day centralized quarantine for certain entrants from July 1, 2021
Conditions of eligibility:
This pilot program is applicable to foreign entrants (who are experts and their family members, foreign students) meeting the following requirements:
- Having certificate of full inoculation with Covid vaccines approved either by the World Health Organization, the US Center for Disease Control and Prevention, the European Medicines Agency, or Vietnamese authorities; or
- Have recovered from COVID-19 with discharge date within 12 months prior to the date of entry into Vietnam,
- Negative SARS-CoV-2 PCR test results on the 1st and 6th days of quarantine, and
- Positive test results for anti-SARS-CoV-2 antibody,
- Entering Vietnam via Van Don International Airport, Quang Ninh province.
► Those people, after centralized quarantine, shall be subject to 7-day home-based isolation and 14-day follow-up health observation.
► The entrants who have not fully vaccinated will be subject to 14-day centralized quarantine, and follow-up health observation for 14 days.
► Pilot duration: 1 month, from July 1, 2021
► Place of pilot: Quang Ninh province
June 2: Covid vaccinated entrants may be subject to a shorter quarantine period. At the online meeting between the National Steering Committee for COVID-19 Prevention and Control and the People's Committees of Ho Chi Minh City, Bac Ninh and Bac Giang provinces held on June 2, 2021, the Ministry of Health was requested to urgently review and issue a new test process, combining test tools and methods for Covid vaccinated entrants, or those having immunity to the coronavirus.
In case their SARS-CoV-2 test upon arrival in Vietnam is confirmed negative, they may be entitled to a shorter quarantine period (perhaps 01 week when everything is in perfect condition).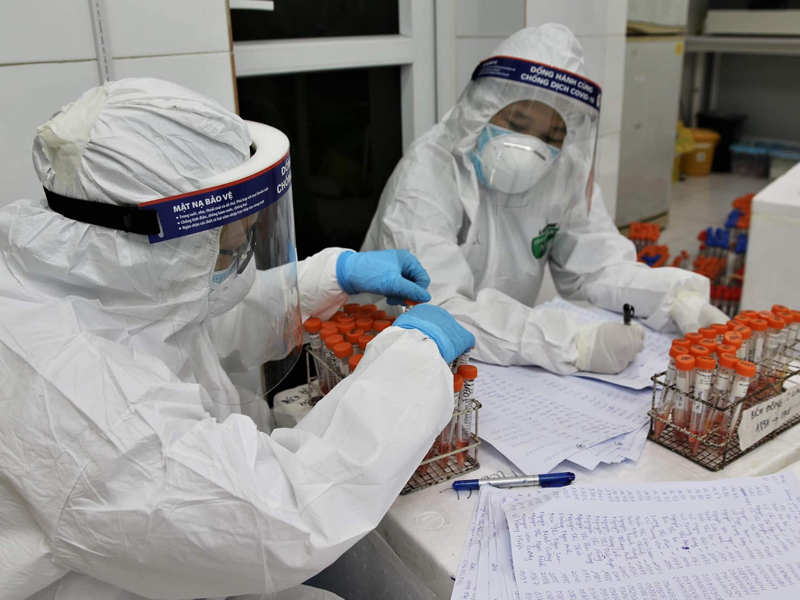 April 9: Vietnam readies for entry of foreigners holding vaccine passports, including tourists and investors. It is expected that when Vietnam applies the Vaccine passport policy, the foreign entrants would be divided into 02 groups, consisting of:
1. Foreigners entering Vietnam for business and invesment.
2. International tourists, firstly from countries that have basically brought the pandemic under control and those that have deployed vaccination programs to achieve community immunity.
March 31, 2021: Proposal on exempting vaccinated foreigners from centralized quarantine from September . Accordingly, international flights are scheduled to be resumed with countries and territories that have approved the same type of Covid-19 vaccines as Vietnam. Passengers will be exempted from 14-day centralized quarantine if they show a certificate confirming they had tested negative for the novel coronavirus and an international vaccination certificate proving they had been inoculated with the Covid-19 vaccine recognized by Vietnam.
March 24, 2021: Vietnam Airlines – the National flag carrier would work with domestic and foreign agencies in building and applying a "COVID-19 vaccine passport" project.
March 19, 2021: Deputy Prime Minister chaired a meeting to discuss implementation of vaccine passport in Vietnam with officials of Vietnam.
March 16, 2021: Plans for "Covid-19 vaccine passport" implementation is initially considered
April 6 2021: Urgent resumption of regular international flights and early application of "vaccine passport" in Vietnam are proposed. According to the proposal, the entrants to Vietnam who have been vaccinated and have negative Covid PCR test results will be allowed to enter Vietnam with minimized centralized quarantine duration.
We will keep you updated of any news about vaccine passports in Vietnam. Should you need to get immediately updated of any news of vaccine passport policy in Vietnam, please DO NOT hesitage to contact us.
Articles same category
VIETNAM - COVID-19 Cases: 1.205.128 recorded cases. 960.203 of the patients have already been discharged from the hospitals, 24.847 death. Updated Nov 29, 2021.
Neighboring countries: China to the north, Cambodia to the southwest and Laos to the west. The South China Sea borders the country to the east.
With many activities taking place such as singing and dancing, boat racing, street parades, etc., creating special features for festivals in Vietnam.