Inbound Vietnam Travel - Viet International Travel and Trade Co., Ltd
Ho Chi Minh Mausoleum in Hanoi

Date Submitted: 01/09/2021 - 65,465 - view
Ho Chi Minh Mausoleum in Ba Dinh Square is one of the most visited attractions in Hanoi.
Vietnam is a fascinating country, full of surprises and one of the most attractive destinations in Asia. Plan your trip with the list of all best places in Vietnam with InboundVietnam.
Lang Bac it is the final resting place of Ho Chi Minh, the most iconic and popular leader of Vietnam, known to his people as 'Uncle Ho'. His body is preserved here in a glass case at the Ho Chi Minh Mausoleum in central Hanoi.
For visitors, a trip to Uncle Ho's final resting place can be an extraordinary experience as it is not just an average attraction; it's a part of a unique history.
Vietnam is one of Southeast Asia's most highly rated destinations. Plan your tour with our list of the best places in Vietnam with InboundVietnam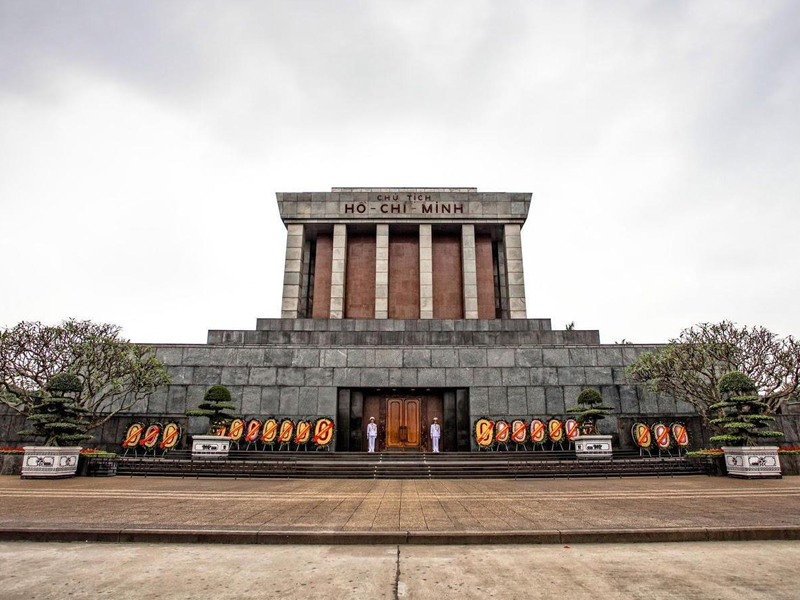 Started in 1973, the construction of the mausoleum was modeled after Lenin's mausoleum in Russia and was first opened to the public in 1975. The granite building is of great significance to many locals. because it ensures that their beloved leader 'lives forever'.
Security is tight and visitors should dress with respect (no shorts, sleeveless shirts and miniskirts) and everyone has to deposit their bags and cameras before getting in. Visitors are not allowed to stop and hold the constant queue up as the place is constantly busy.
This fascinating country is full of surprises and is one of Southeast Asia's most highly rated destinations. Plan your tour with our list of the best places in Vietnam with InboundVietnam
Flag Salutation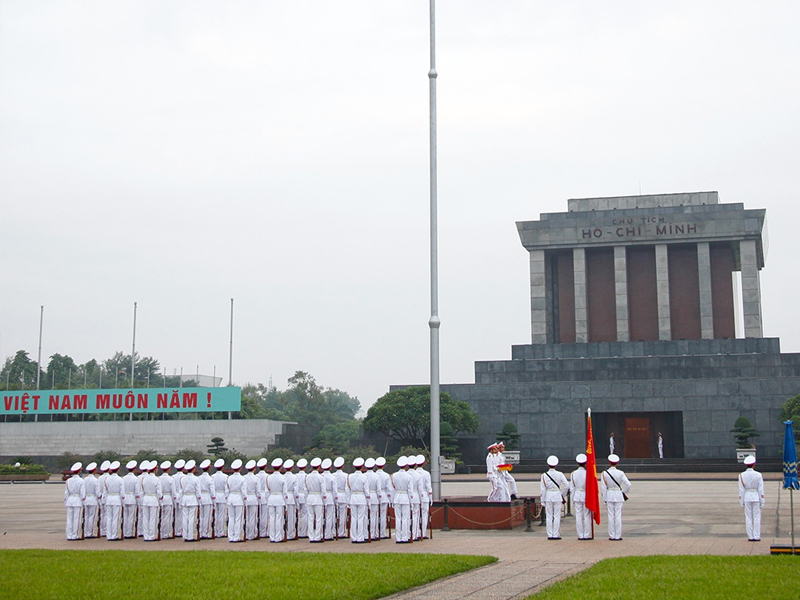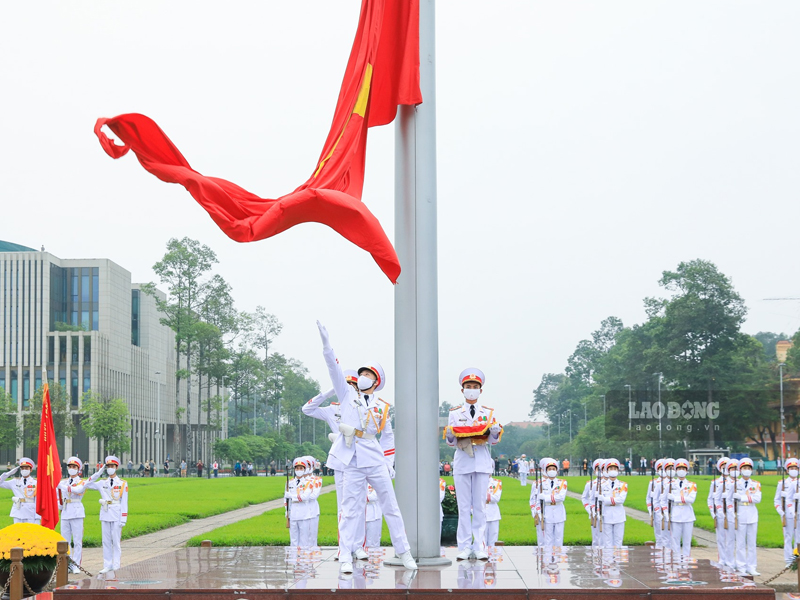 At 5:45 a.m., when the loudspeakers rang throughout the streets of Hanoi, it was also the time when the Honor Guard departed from behind the Ho Chi Minh Mausoleum, went all the way to the stage… Although it took place from very early, but the flag-raising ceremony in front of Uncle Ho's Mausoleum always attracts the special attention of a large number of compatriots and tourists from near and far.
In the sacred moment, when the melody of the song "Tien Quan Ca" sounded majestically, no one told anyone, hundreds of people present at Uncle Ho's Mausoleum and even those passing by Hung Vuong Street quickly returned to a standing posture. , towards the stage with a heart of respect, admiration and love!
Lowering the Flag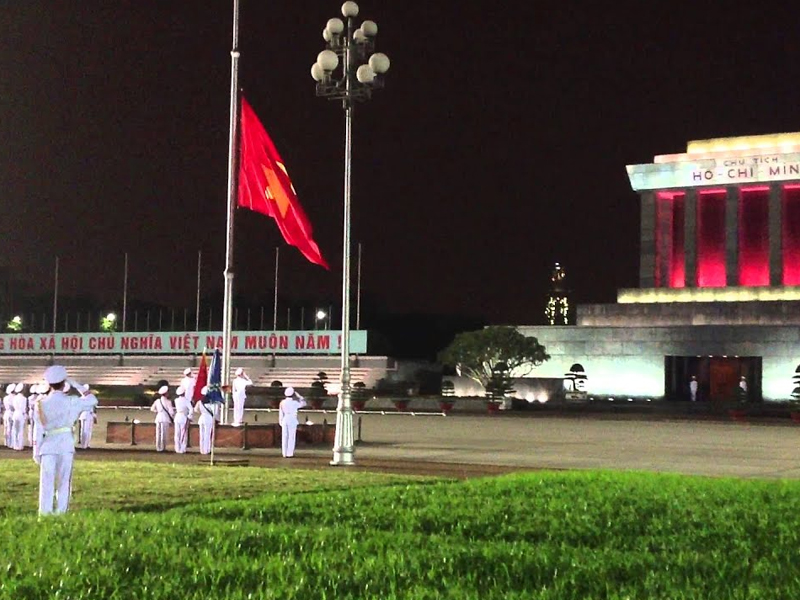 Flag lowering ceremony will also be performed by the military team at 9pm every day, flag lowering ceremony is performed with the same ritual as the flag raising ceremony.
Ho Chi Minh's Mausoleum
Opening Hours: Tuesday - Thursday 07:30 - 10:30, Saturday & Sunday 07:30 - 11:00
Location: 8 Hung Vuong, Dien Bien, Ba Dinh, Hanoi
>>> Many destinations in HaNoi for you at: https://inboundvietnam.com/tour-travel-ha-noi
Articles same category
VIETNAM - COVID-19 Cases: 1.205.128 recorded cases. 960.203 of the patients have already been discharged from the hospitals, 24.847 death. Updated Nov 29, 2021.
Vaccine passport in Vietnam is one of the most searched keywords among not only business travelers who are in need for a business trip to Vietnam...
Neighboring countries: China to the north, Cambodia to the southwest and Laos to the west. The South China Sea borders the country to the east.