Currently, the Government of Vietnam has negotiated and recognized the Vaccine Passport between countries, during this period, it has applied to reduce the isolation time for those who are eligible to enter Vietnam in order to develop the economy. in general and is also a prerequisite to gradually restore the tourism industry in particular. The tourism market is still expected to have positive changes with high tourism demand after the Covid-19 epidemic is under control.
Accompanying that purpose, Inbound Vietnam Travel builds and designs attractive new tourism products, ensuring the interests of visitors. Towards encouraging foreigners living in Vietnam to travel and welcome international tourists back to Vietnam as soon as conditions allow in order to build the image of a Safe - Friendly - Attractive Vietnam in the "new normal"
In addition, Inbound Vietnam Travel also supports visitors in booking hotels, resorts, villas, yachts, planes, etc. consulting suitable for the purpose of your trip. The selected hotels all comply with WHO's disease prevention and control rules.
Inbound Vietnam Travel develops tourism, promotes tourism with targets and key audiences on the basis of disease control and prevention.
In order to stabilize economic development and realize dual goals, the Government of Vietnam has agreed on a controlled entry program for investors, business managers, experts, skilled workers and foreign nationals. relatives are allowed to enter Vietnam to work with businesses in Vietnam. This is a good condition for economic recovery, production and business recovery, on that basis, it also meets the tourism needs of customers who have completed the Government's strict isolation regimes, after the quarantine. wishing to learn and discover the beautiful country of Vietnam.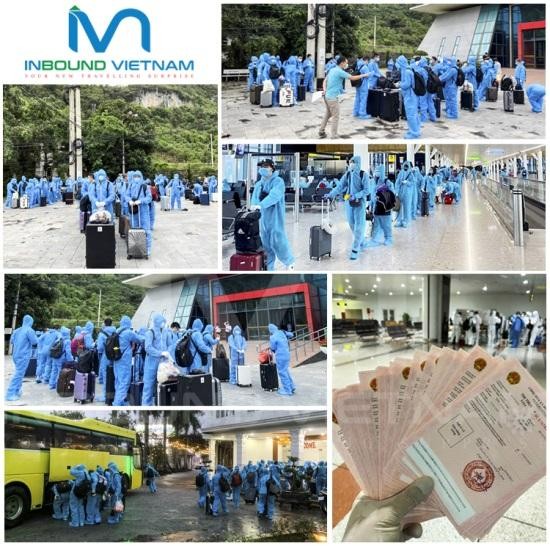 The entry procedures for the right subjects will be approved by businesses through state management agencies nationwide. After completing the procedures, Inbound Vietnam Travel will provide logistics solutions such as: hotel rooms, airport pick-up and drop-off services, medical services at isolation places, post-quarantine transportation services, etc. and more and promises many travel programs with customers in the new normal. . This contributes to promoting Vietnam as a safe destination for tourists.
We are committed to contributing to the development of destinations, benefiting both tourists and local communities through creativity in tourism programs. Expanding the beauty of Vietnam's hospitality to international friends and especially the satisfaction of visitors.
Source: Tienphong.vn