Inbound Vietnam Travel - Viet International Travel and Trade Co., Ltd
Vietnam is expected to open to tourism from March 15, 2022

Date Submitted: 16/02/2022 - 6,745 - view
Vietnam is expected to open to tourism from March 15, 2022 in the new normal period.
Vietnam is a fascinating country, full of surprises and one of the most attractive destinations in Asia. Plan your trip with the list of all best places in Vietnam with InboundVietnam.
At the meeting, leaders of ministries and branches discussed very detailed contents to be able to reopen tourism activities under new normal conditions from March 15, in the spirit of "flexibly adapting, safe safely and effectively control the COVID-19 epidemic", quickly recover, develop tourism in particular, the economy in general, and regain lost time.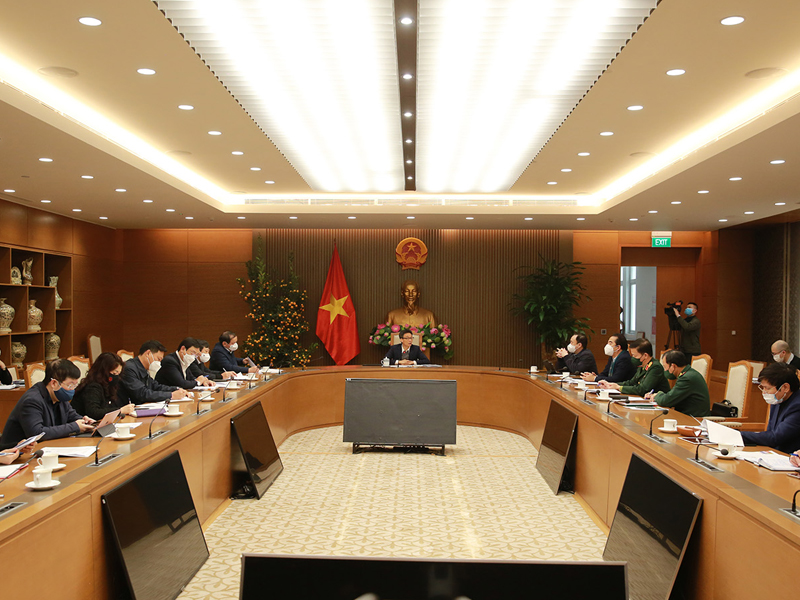 Specifically, measures to control people introduced when the epidemic broke out from 2020 until now will be lifted, along with strict implementation of epidemic prevention and control solutions as the Prime Minister has announced. directing, especially performing 5K anywhere, anytime, every stage.
Regarding the issuance of entry visas (visa), Vietnam previously exempted visas unilaterally for 13 countries and bilaterally for 88 countries/territories. However, due to the outbreak of the disease from 2020 and depending on the development of the epidemic in other countries, the Government has issued a resolution to stop implementing this visa exemption mechanism. Under new normal conditions, ministries and branches will agree to report to the Government for permission when it is March 15, they will stop applying restrictive measures on visa issuance and carry out the same as before the epidemic, including issuing visas. e-visa, unilateral and bilateral visa exemption.
International tourists when coming to Vietnam do not have to register according to tours or routes as in the pilot period, but only need to fully meet the regulations of the Ministry of Health on vaccination against COVID-19; have negative test results before boarding (within 24 hours for rapid test method, 72 hours for RT-PCR method), with countries with stricter regulations, the regulations apply. regulations of these countries; install at least one health management application as prescribed by Vietnamese professional agencies and turn it on continuously during your stay in Vietnam...
"International guests 12 years of age or older must receive at least 2 doses of vaccine, the second dose must not be older than 6 months, or have a certificate of recovery from COVID-19 within 6 months. International guests under 11 years old are not required to be vaccinated. , because Vietnam has not yet administered the injection to this patient," Director of the Department of Preventive Medicine Phan Trong Lan further clarified.
For international visitors entering via air, those with suspected symptoms must undergo rapid testing at the airport, the rest must return to their pre-registered accommodation and self-isolate within 24 hours. hours and perform rapid testing or RT-PCR, continue medical monitoring within 14 days under the guidance of the Ministry of Health, strictly implement 5K.
International visitors entering via land are tested at the border gate before entry.
Ministries and sectors also agreed with the proposal of the Ministry of Culture, Sports and Tourism that international visitors entering Vietnam must pay an insurance premium to enjoy the insurance level of 10,000 USD (average about 30 USD/person) in case they have to be treated for COVID-19. 19 in Vietnam.
If an international tourist is positive for COVID-19, the accommodation facility is responsible for working with health authorities and local authorities to isolate, manage and treat the same as Vietnamese.
Minister Nguyen Van Hung shared that in order to prepare to reopen tourism under new normal conditions, not only management agencies, especially tourism businesses will have to perform a huge amount of work from reopening. tours, routes, products to find human resources to operate accommodation facilities, services...
Deputy Prime Minister Vu Duc Dam emphasized: After more than 2 years of the epidemic, the tourism industry in particular, and the economy in general, faced many difficulties. Each ministry and sector must be very urgent and responsible in effectively implementing solutions to reopen tourism activities in the spirit of flexibly and safely adapting, and effectively controlling the COVID-19 epidemic. After the meeting, the Ministry of Culture, Sports and Tourism must work with the Ministry of Health, relevant ministries and branches to have timely and detailed instructions and report to the Government.
Articles same category
VIETNAM - COVID-19 Cases: 1.205.128 recorded cases. 960.203 of the patients have already been discharged from the hospitals, 24.847 death. Updated Nov 29, 2021.
Vaccine passport in Vietnam is one of the most searched keywords among not only business travelers who are in need for a business trip to Vietnam...
Neighboring countries: China to the north, Cambodia to the southwest and Laos to the west. The South China Sea borders the country to the east.