Inbound Vietnam Travel - Viet International Travel and Trade Co., Ltd
Vietnam - Your new traveling surprise
Vietnam - The Hidden Charm - The slogan of Vietnam tourism means the country is still less discovered yet and it has lots of surprises for foreign travellers. Most Westerners know about Vietnam is the Vietnam War – the forgettable memory of when Vietnamese had to struggles for self-determination in the middle of the 20th century. Vietnam is a unique country in Southeast Asia, where traditions that are thousands of years are still alive. The country is fast developing and old and new go in pair. We offer you our vast knowledge and expertise in Vietnam, bringing you the most authentic and bespoke holidays in Vietnam. Discover our Vietnam tours and our Vietnam Holiday Packages, where you can combine nature, adventure, culture, culinary and beach holidays easily. Include in your holiday to Vietnam an incredible Halong Bay cruise - recognised to be World Heritage by UNESCO 2 times or a visit to 8 UNESCO World Heritage sites such as Hue and Hoi An and uncover the mysteries of the Mekong Delta in the South. Don't forget to include the unmissable rice terraces in Sapa, Mai Chau, Mu Cang Chai, Hoang Su Phi… and a relaxing time in Hoi An, the little riverside town in the Central area of Vietnam or just being lazy on many beautiful beaches along coastal lines as Da Nang, Hoi An, Nha Trang, Mui Ne, Phu Quoc.

Vietnam now has opened its border and developed very much to welcome travellers from all over the globe. Travel formalities are less onerous than ever before. Transportation infrastructure continues to be developed. Accommodation now serves everybody from first-class and 5-Star hotels and resorts to rustic rural homestays.

It is no secret that in recent years virus and flu epidemics, especial Covid -19 virus and the global financial crisis have hit the international travel industry hard. Vietnam has also endured calamities of nature over the same period. Yet, through all these trials and tribulations, WE INBOUND VIETNAM TRAVEL – the proud branch of VITRAVEL have maintained our levels of commitment and focus on delivering the best possible value for truly memorable travel experiences.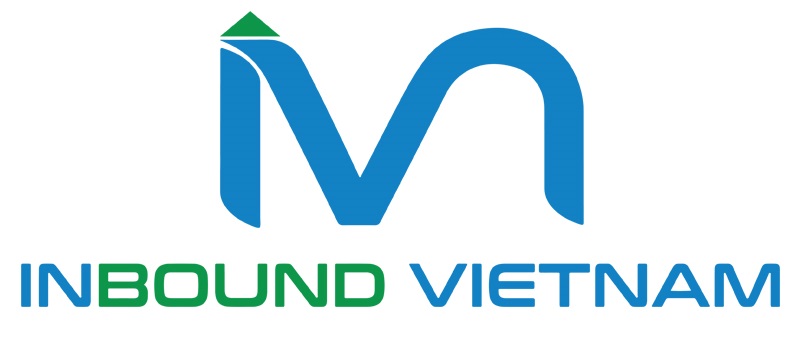 Our operations beginning in 2012, VITRAVEL has been part of Vietnam's journey from isolated backwaters to exotic travel destinations. Along the way, we have played a significant role in introducing Vietnam to the domestic travel market and brought to dozens of thousands of Vietnamese new experience of abroad travelling and VITRAVEL and its subsidiaries/affiliates are one of the leading travels, related service providers. VITRAVEL also provides Visa and Passport Facilitation service with the expertise to manage all types of visa and document services for Individuals (leisure and business), students, and corporates. Drawing from its expertise and knowledge within the visa services domain, the Company has been offering reliable & professional end-to-end services to our esteemed clients serviced through our in-house dedication to dozens of thousand clients from all over the globe. To continue our passion and mission, VITRAVEL's Leading Board has decided to open INBOUNDVIETNAM TRAVEL to serve foreign travellers who want to discover Vietnam with great experience and satisfaction. Everyone is working at INBOUNDVIETNAM TRAVEL and VITRAVEL has customer care and service skills without equal. Our Tour Guides speak many languages and everyone, from managers, marketers, travel agents to guides and chauffeurs has one thing in mind: "Customers First, Always" of every traveller that chooses us.
INBOUNDVIETNAM TRAVEL has also been recognized as the leading Tour Operators and Visa, Work Permit, Resident Card service Provider by the Vietnam Tourism Association and nominated for the Vietnam Trusted Travel Company award.
We look forward to extending the beauty, hospitality of Vietnam to you soon and more beyond your satisfaction.
INBOUNDVIETNAM TRAVEL has always emphasized the need for employees' professional development, especially through training and education.
INBOUNDVIETNAM TRAVEL encourages and helps its employees to attend MBA programs, general management, financial, tourism industry and language courses. As a responsible tour operator,
INBOUNDVIETNAM TRAVEL has also made a strong commitment to contributing to the development of its destinations. We endeavour to design our tour programs and conduct them to benefit both our clients and the local communities. Over the years, we have been involved in various charitable activities to help the needy and underprivileged people.
INBOUNDVIETNAM TRAVEL has contributed to the development of Vietnam and will continue to do so for many years to come.
For more details, please contact:
VIET INTERNATIONAL TRAVEL & TRADE CO., LTD